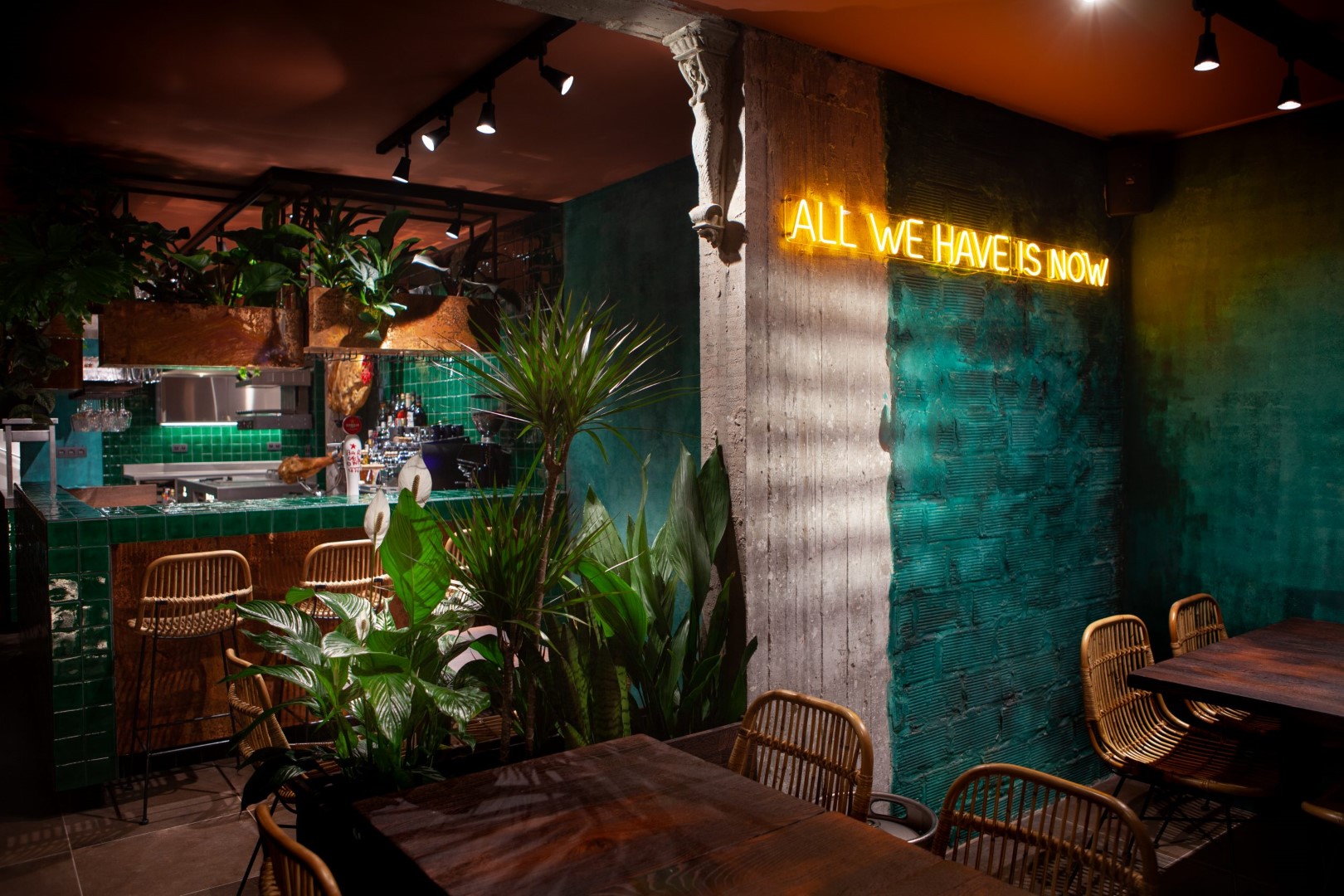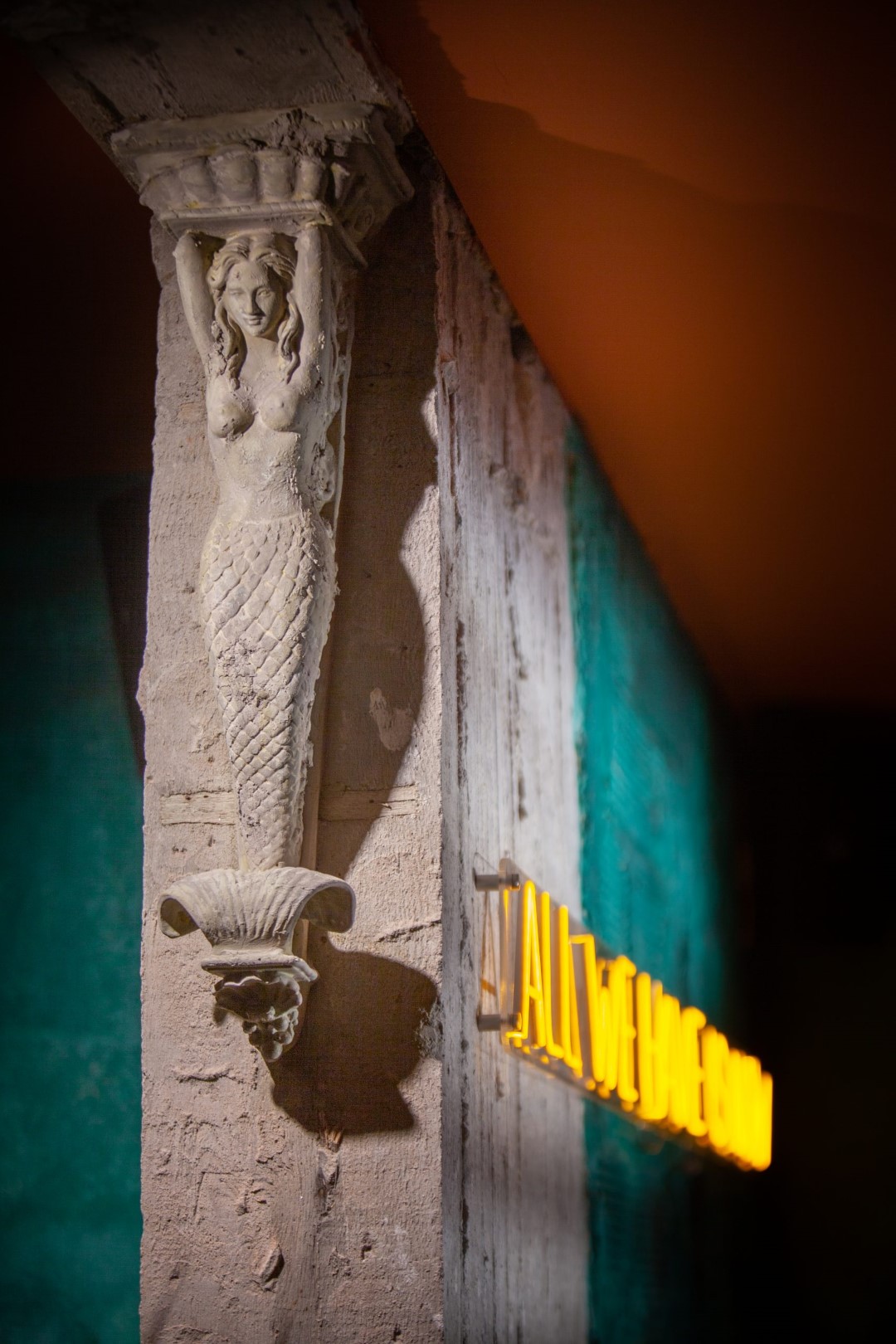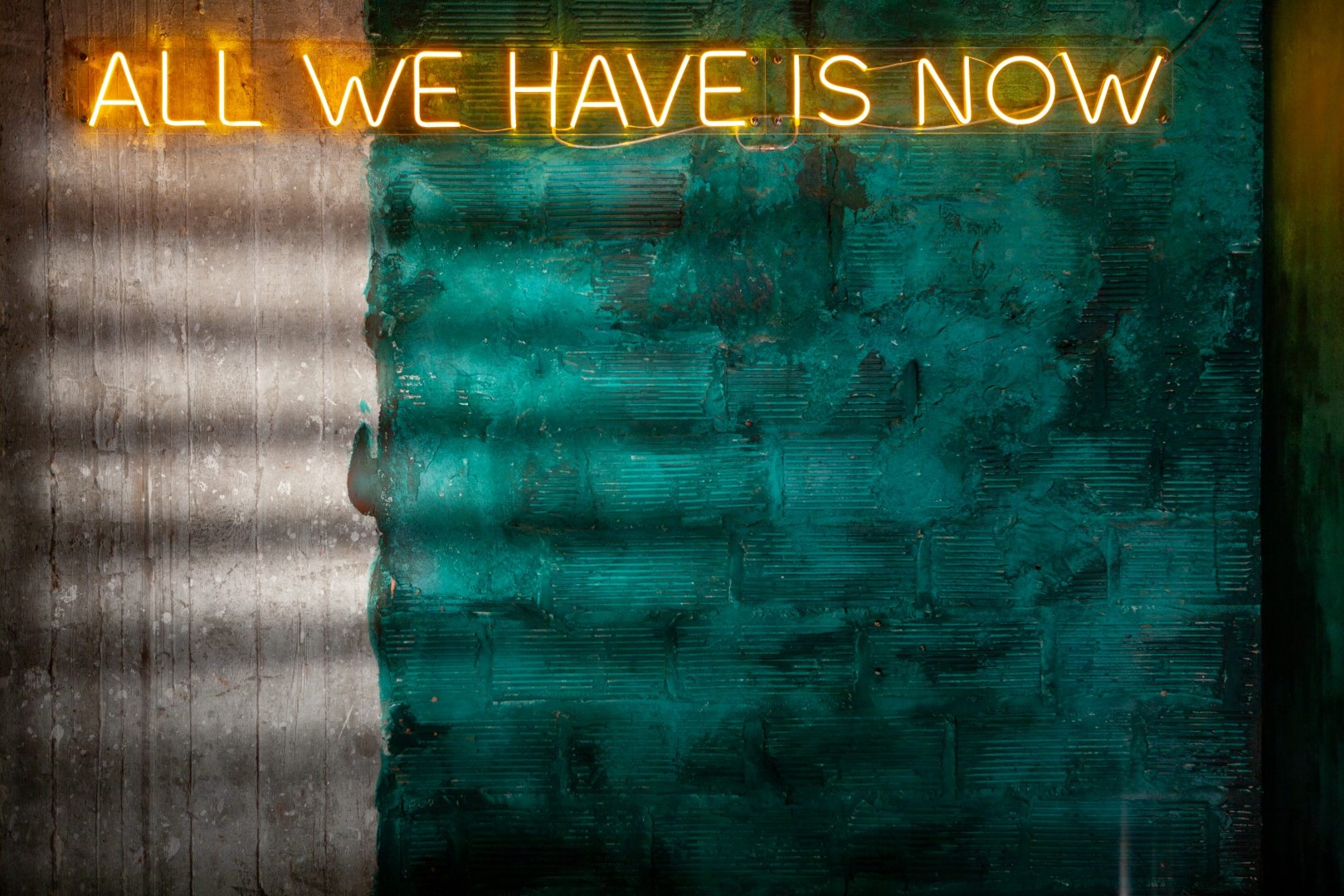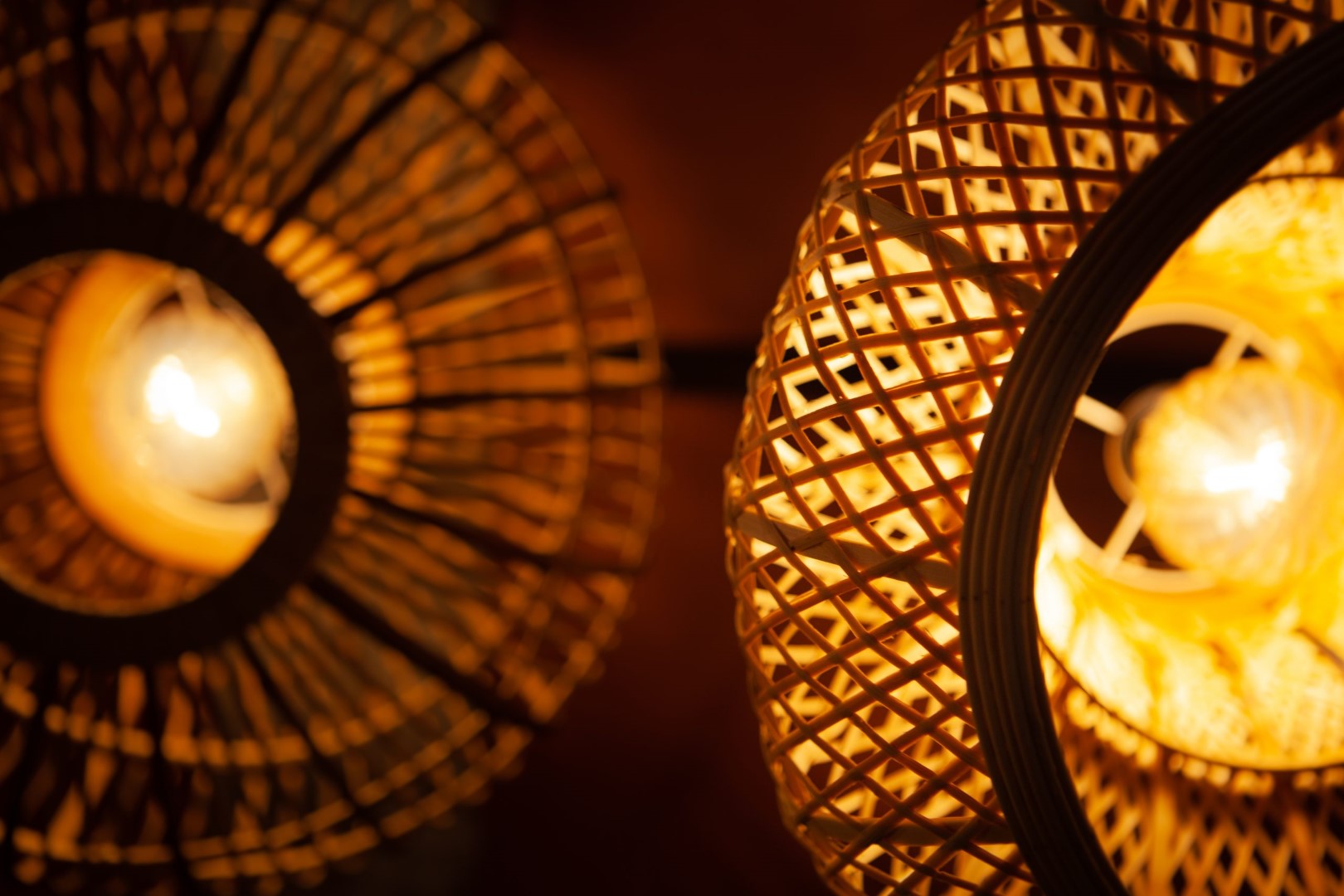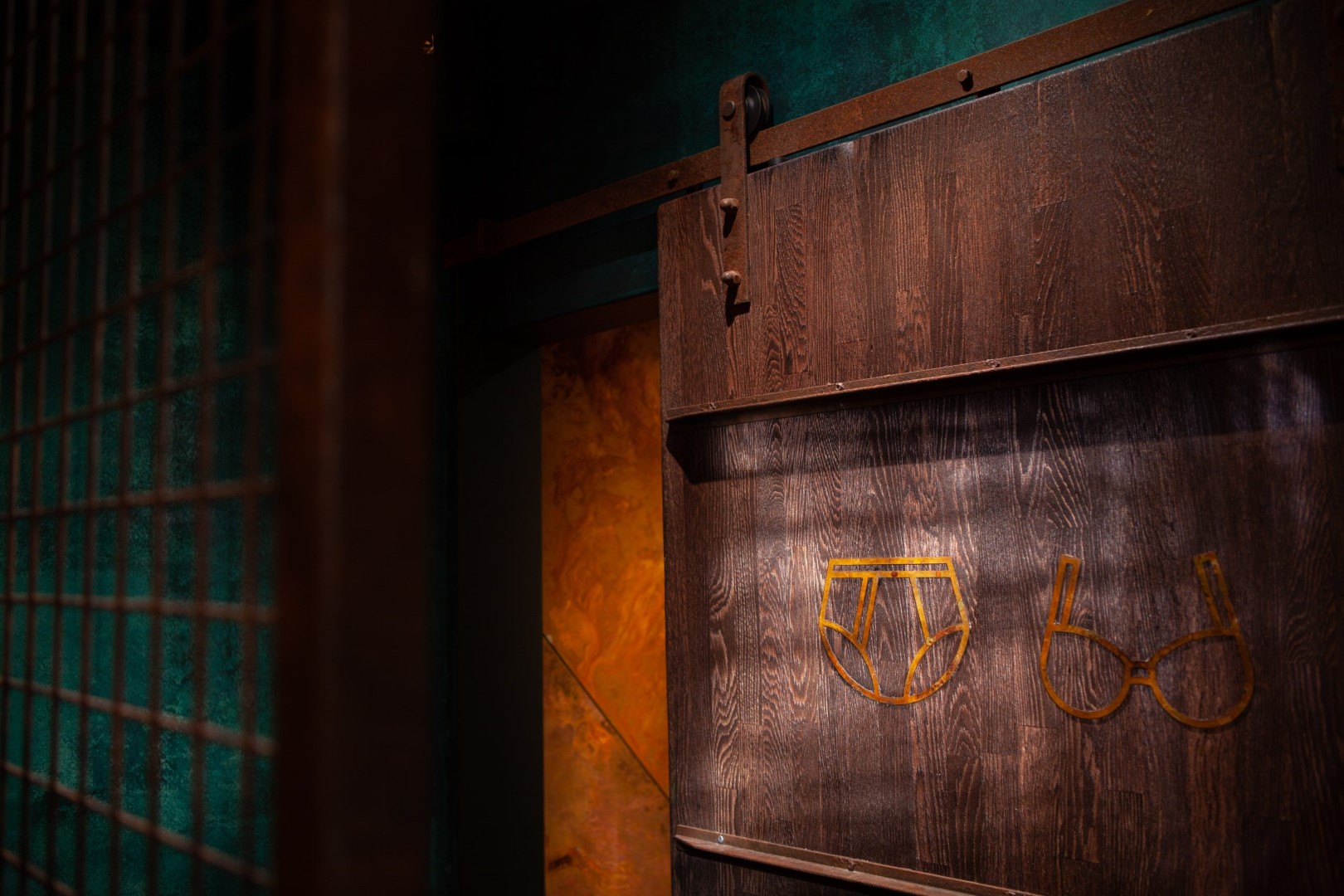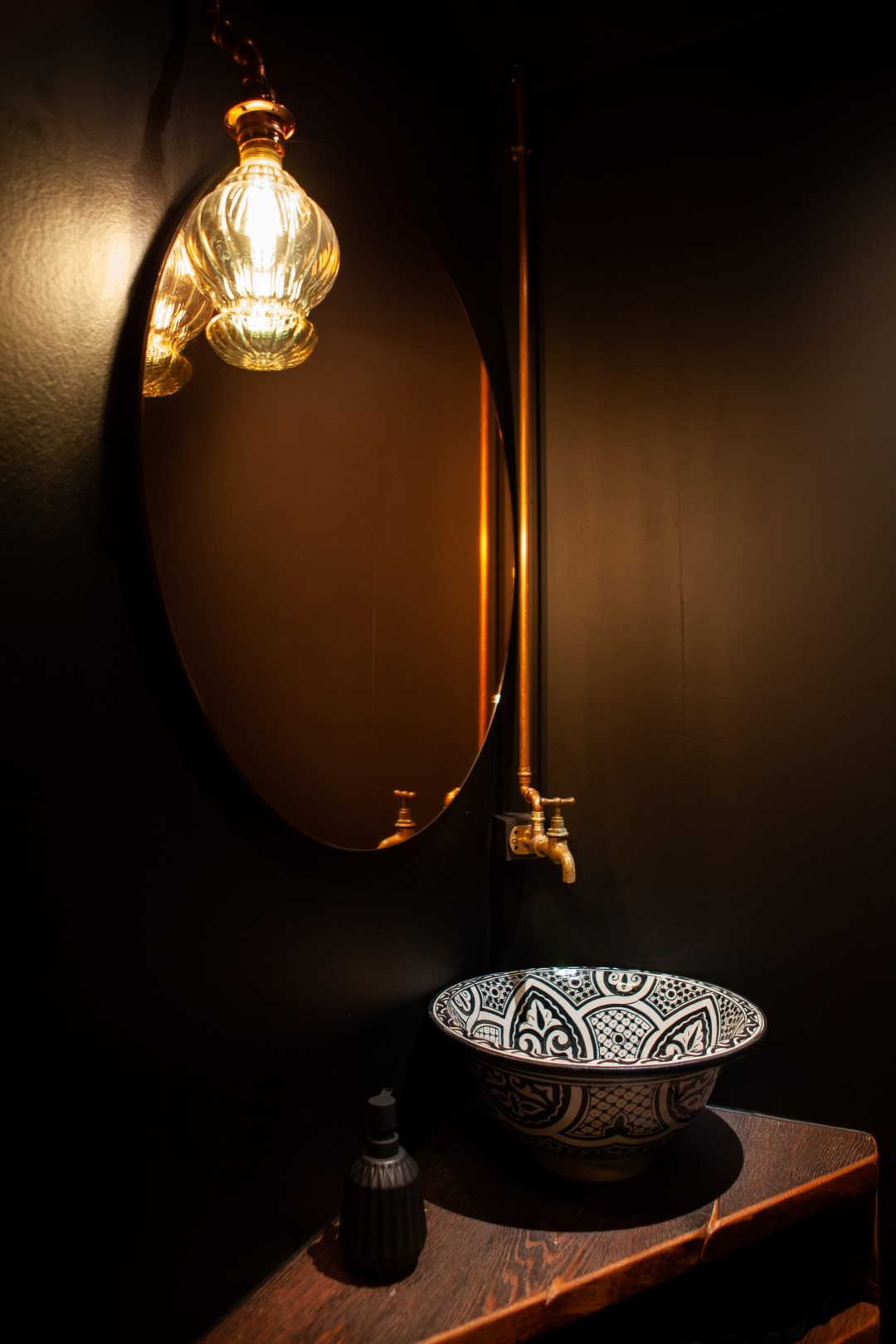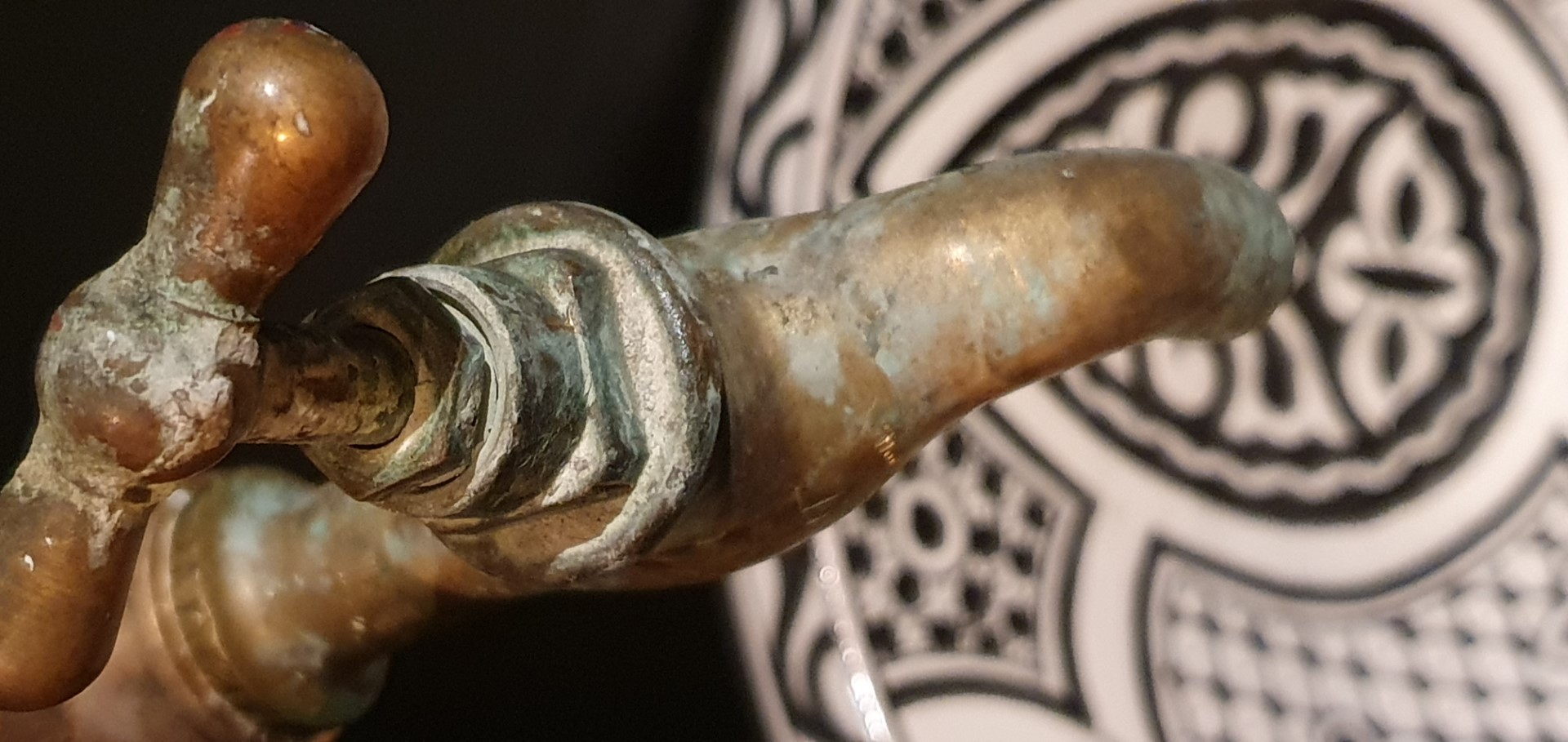 'Onism' (meaning: As humans, we can only be in one body in one place and location in time. The present moment is all we have. Onism captures the frustration with this limit to our existence. However, we are all prone to mentally travelling to different places and times. Problems arise when our brain wanders away from the present moment too frequently). The food that is served here mtakes your mind wander of to other places.

CREMEFRESH tried to do the same with the interior, by adding layers of depth in the used materials, using aged wood, creating walls that had been many other things before, by adding texture, color nuances and playfull but never seen elements. Like the planters, hanging on a rail system, that make it possible to make different table set ups but still giving privacy.

MAIN MATERIALS: heavily textured green/blue walls, rusty metal, rough concrete, oxidised copper planters, burned and painted oak shelves and tables, green berber tiles, plants for dark spaces, custom made wallpaper.
> Design: CremeFresh > Build: Bas Temmermans BVBA > Deco: CremeFresh + Onism > Client: Onism > Fotos: Onism
> Location: Blankenberge > Details: Http://www.onism.be