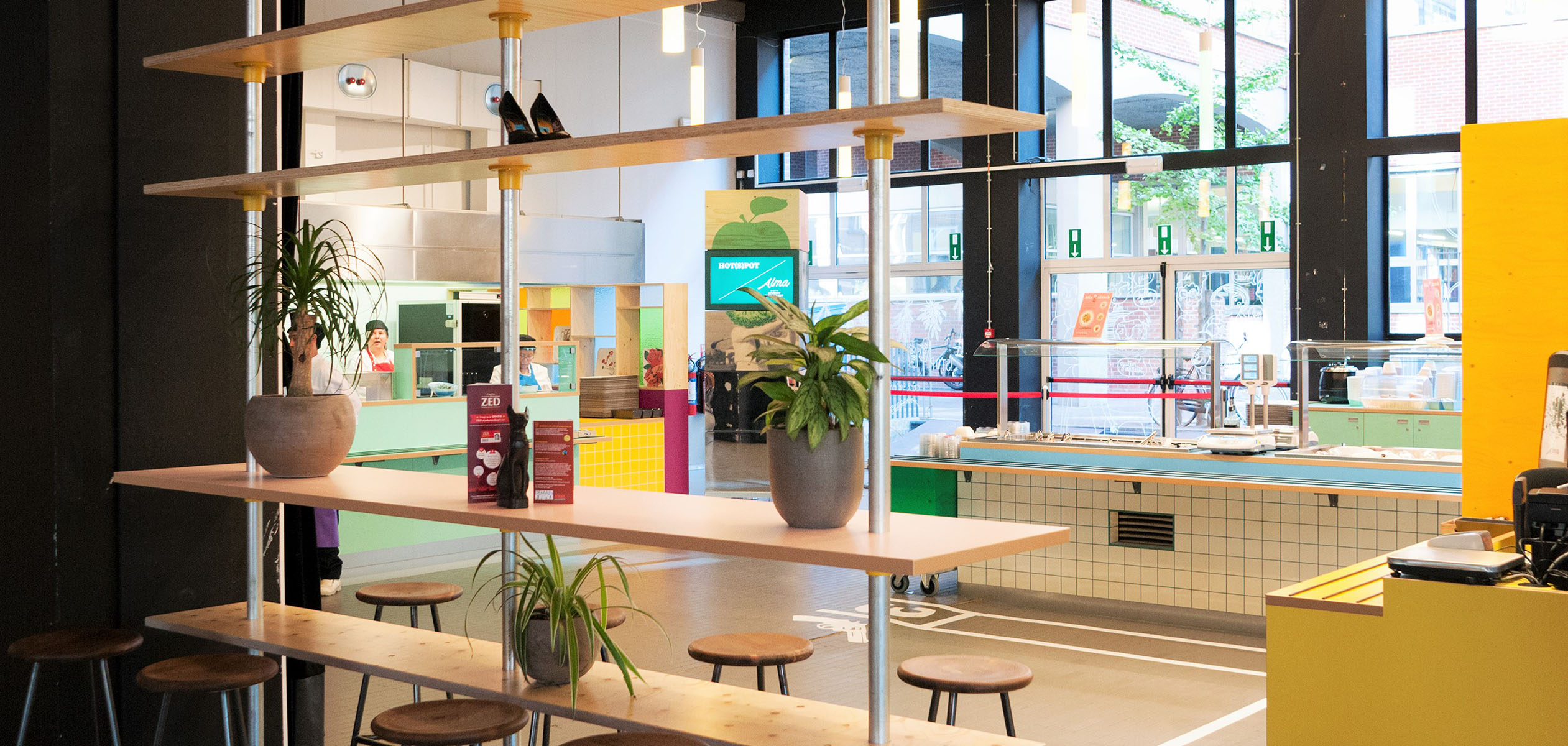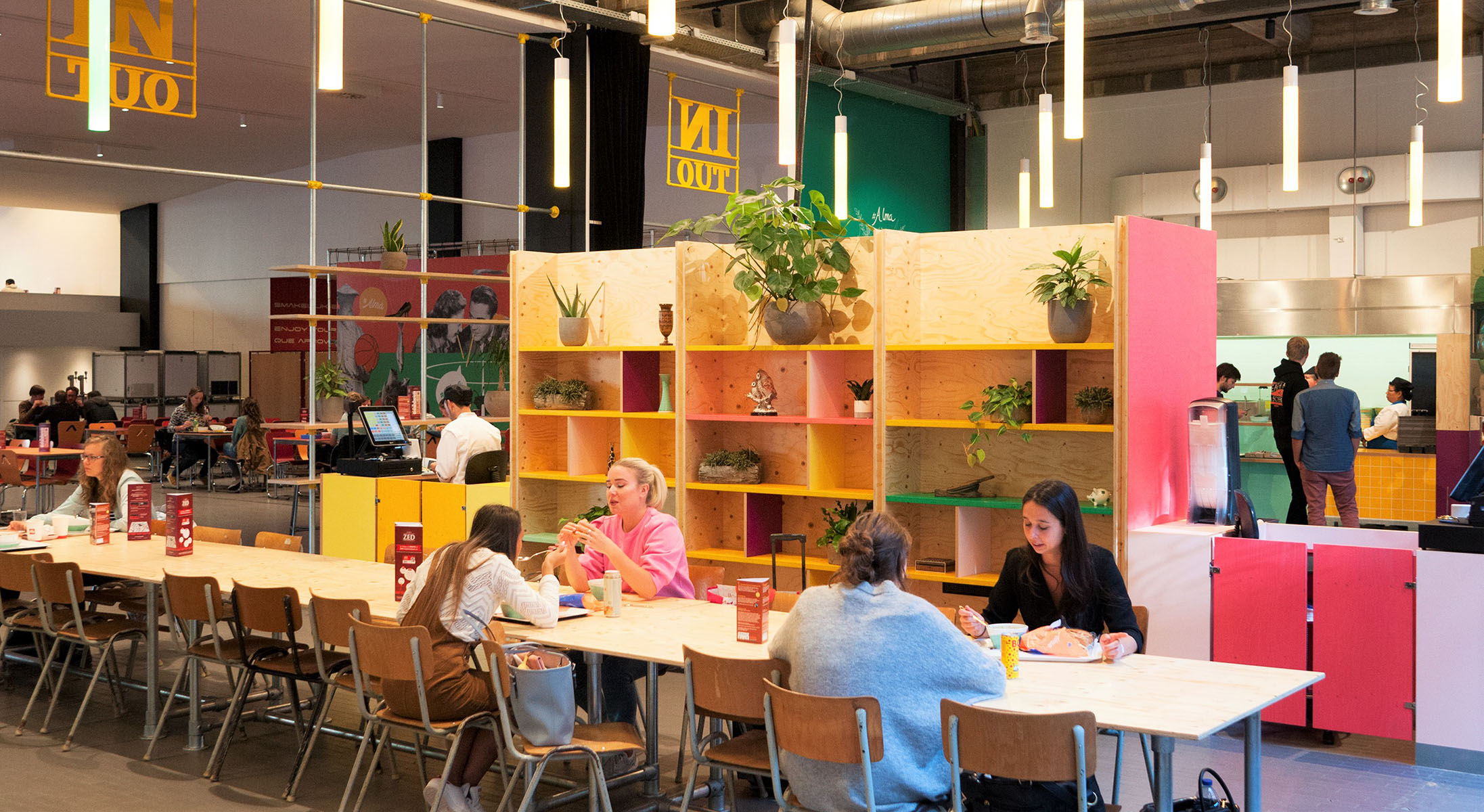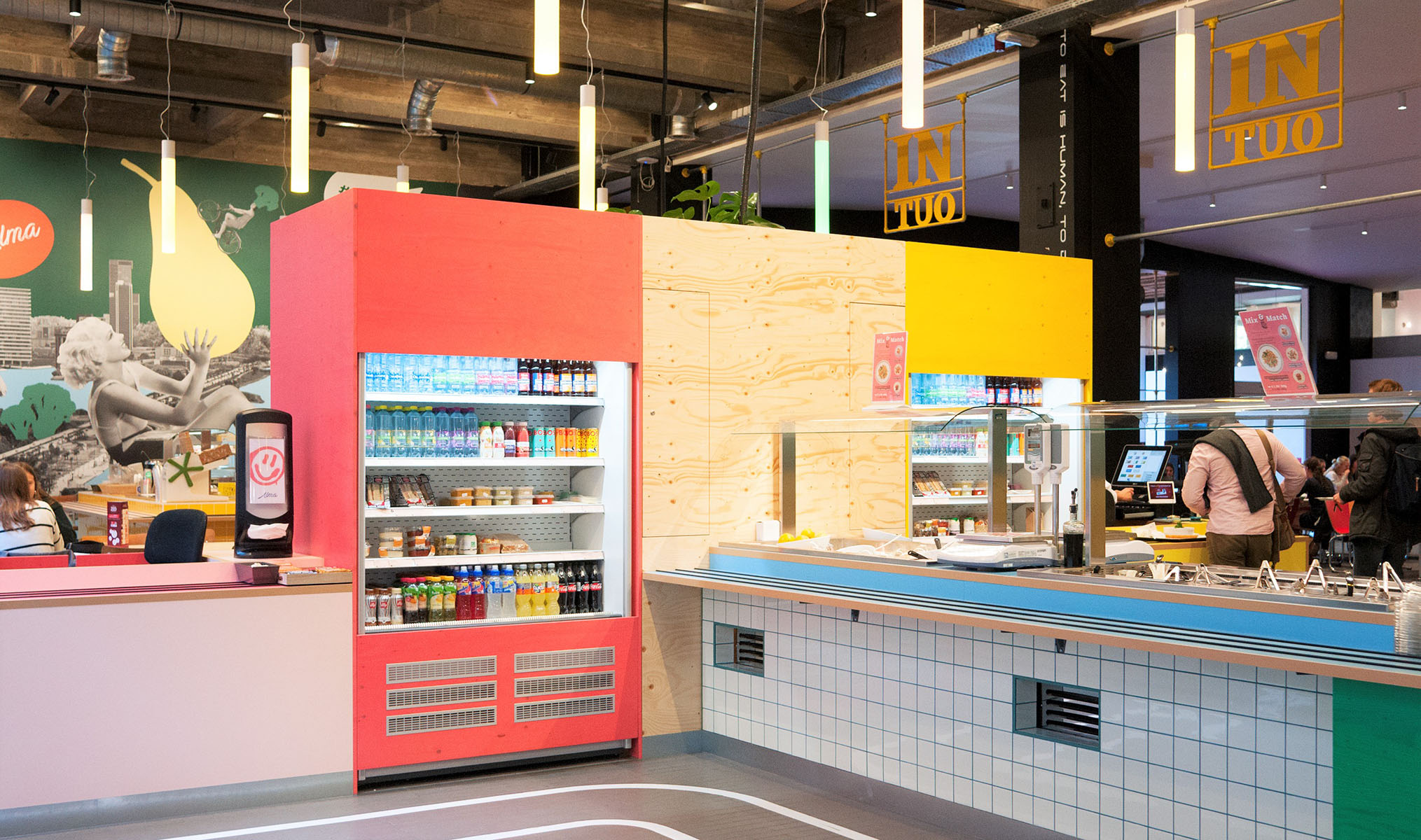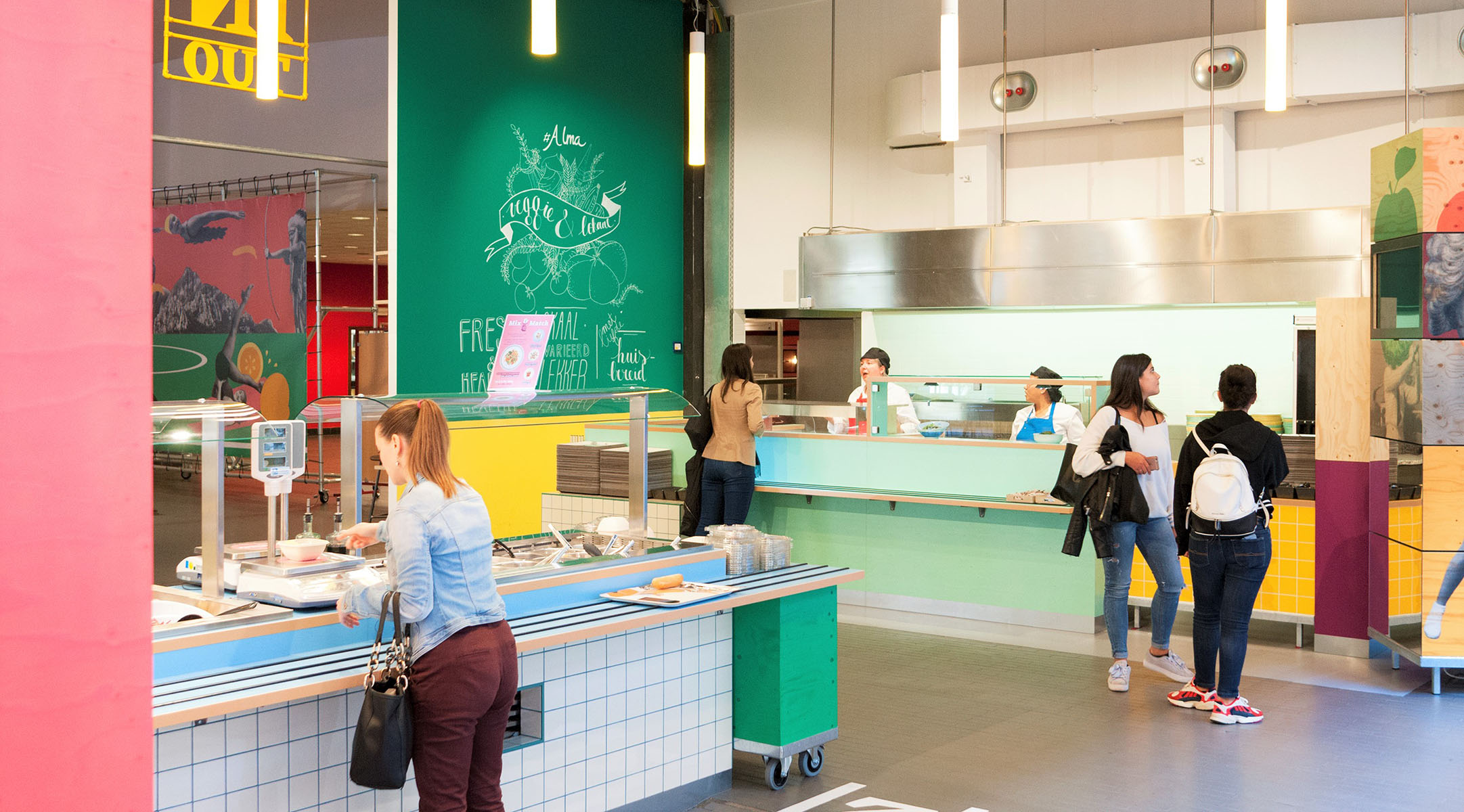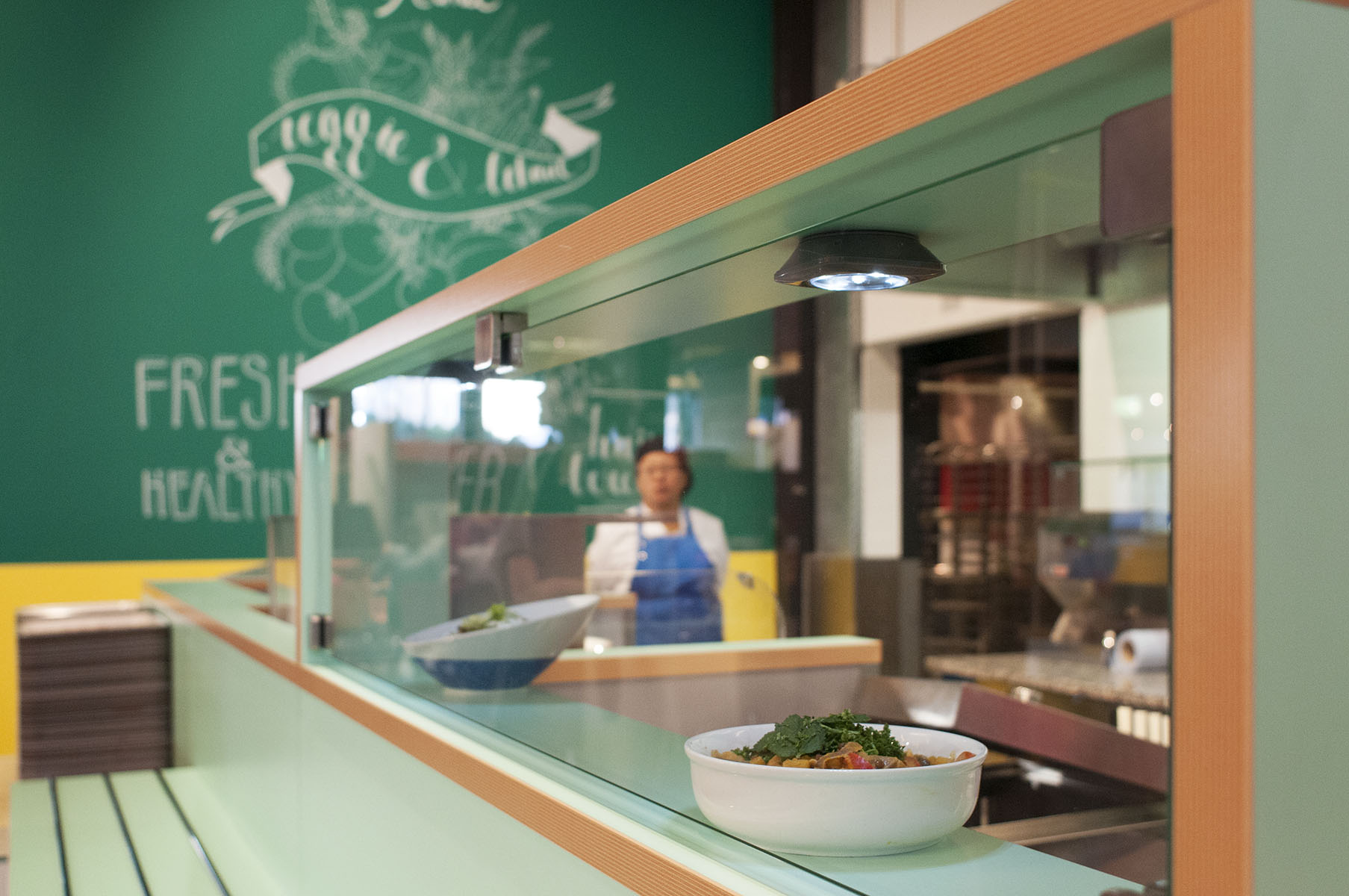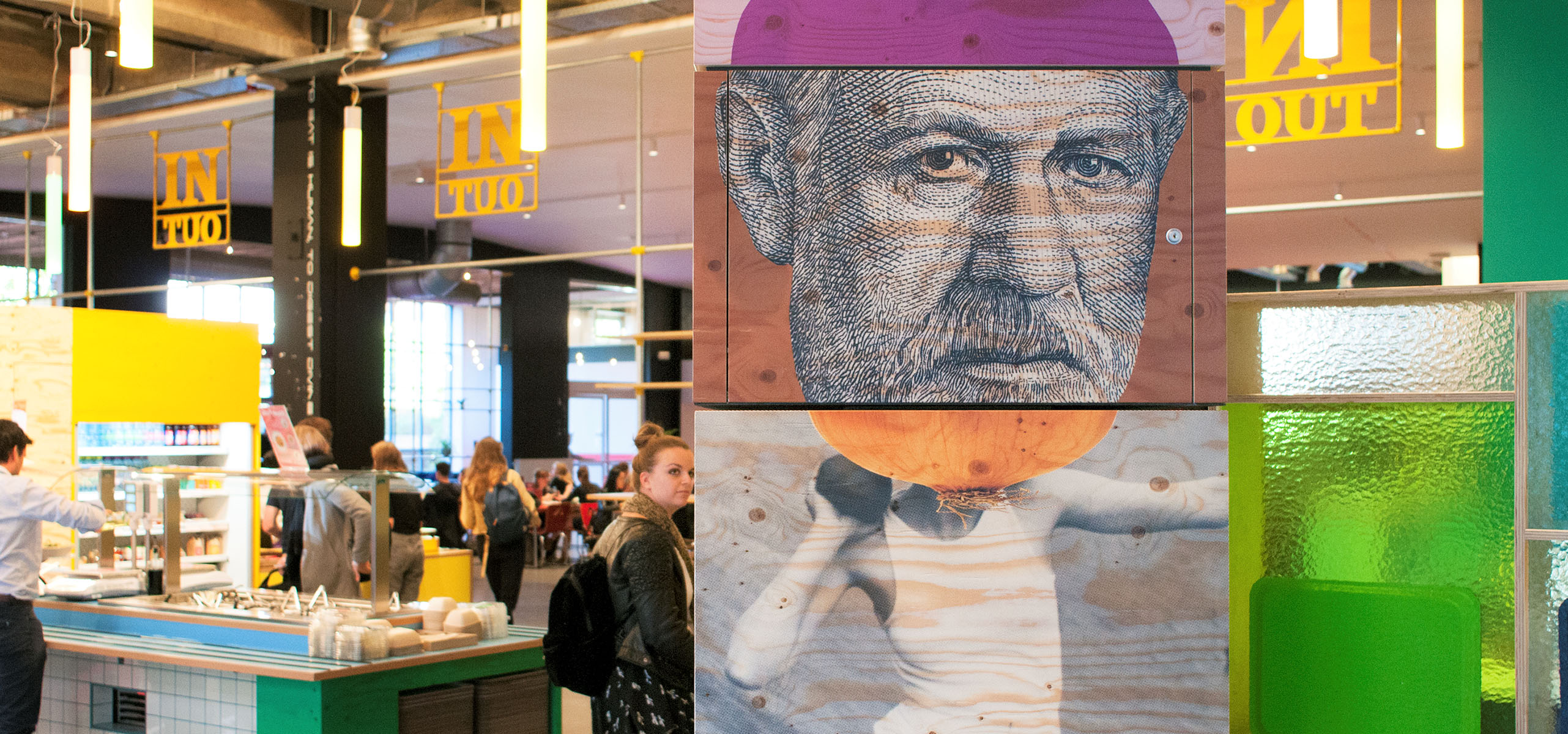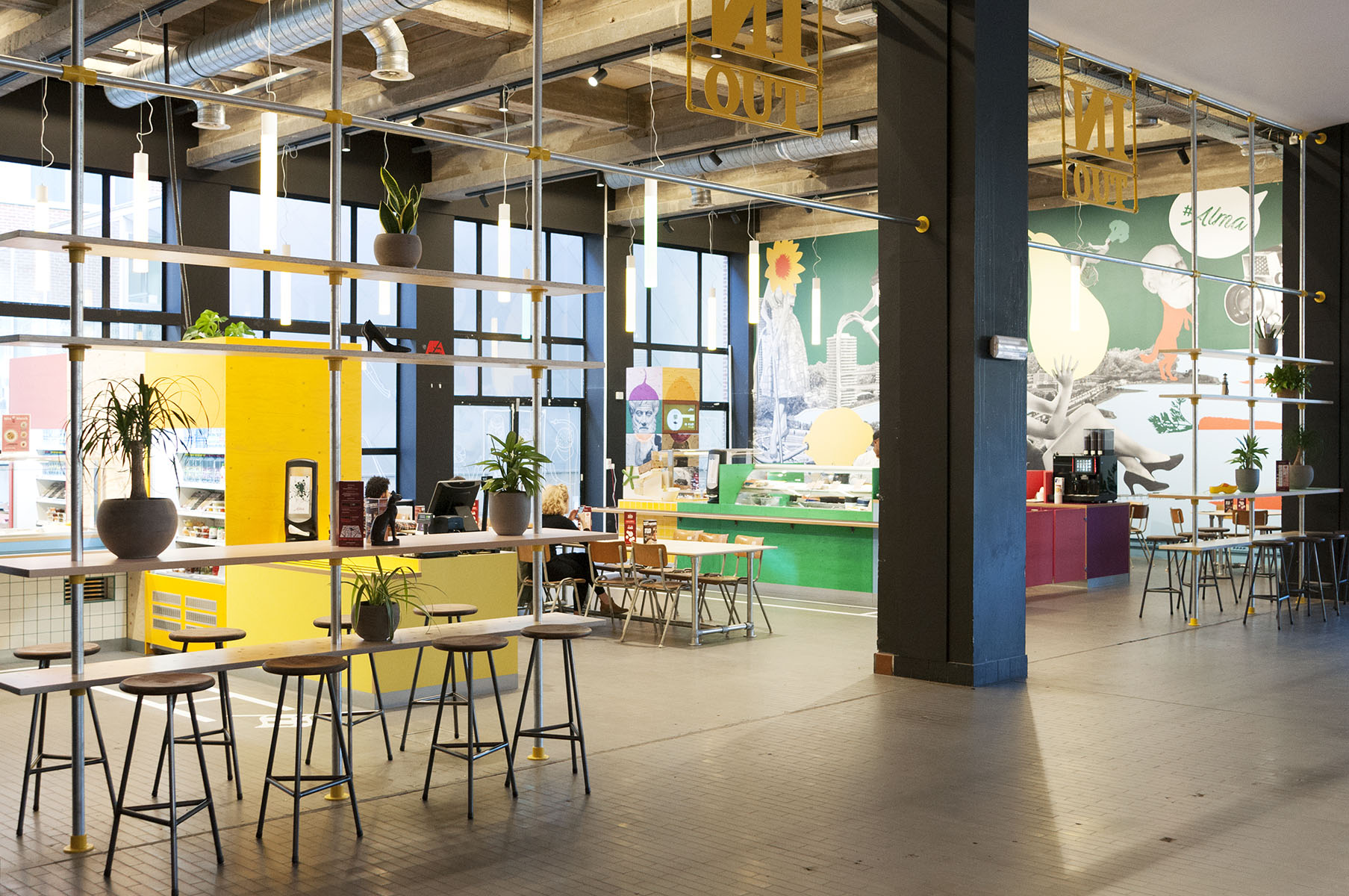 Student restaurant Alma 2 Leuven came up with the idea of going for a healthy menu and pop-up look open kitchen. Design Office Bailleul asked CREMEFRESH to make the drawings based on their conceptual style that had been implemented in another Alma restaurant. To accentuate the 'pop up' feeling, we gave it a more Industrial feel mixed with bright colors and funcky graphics.

MAIN MATERIALS: print on wood, colored HPL panels, stained glas, colored tiles, stained birch plywood, scafolding
Design: CremeFresh build: Bruns B.V.
Client: Bailleul Ontwerpbureau End Client: Alma Leuven Location: Leuven / Parkstraat 45