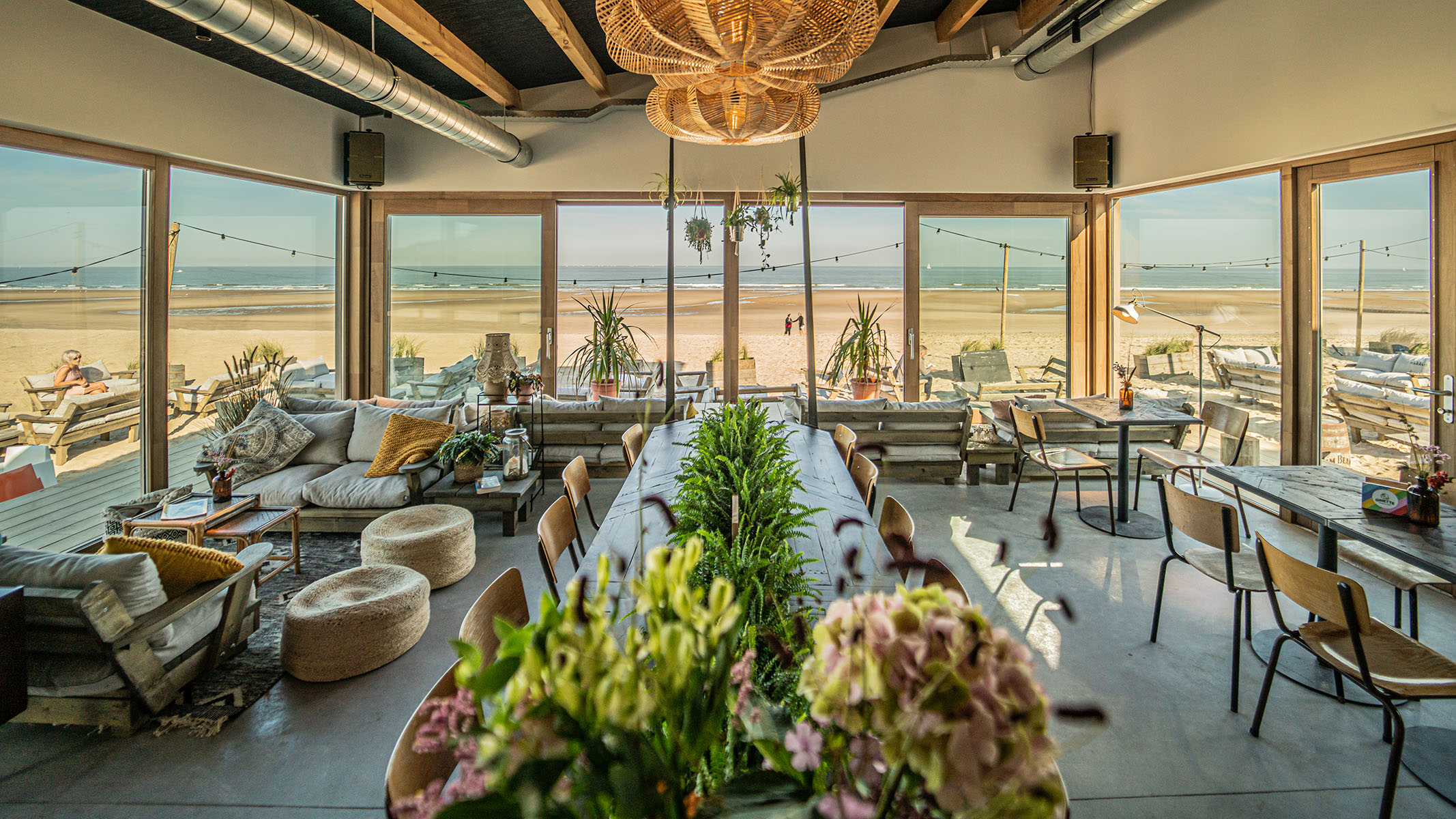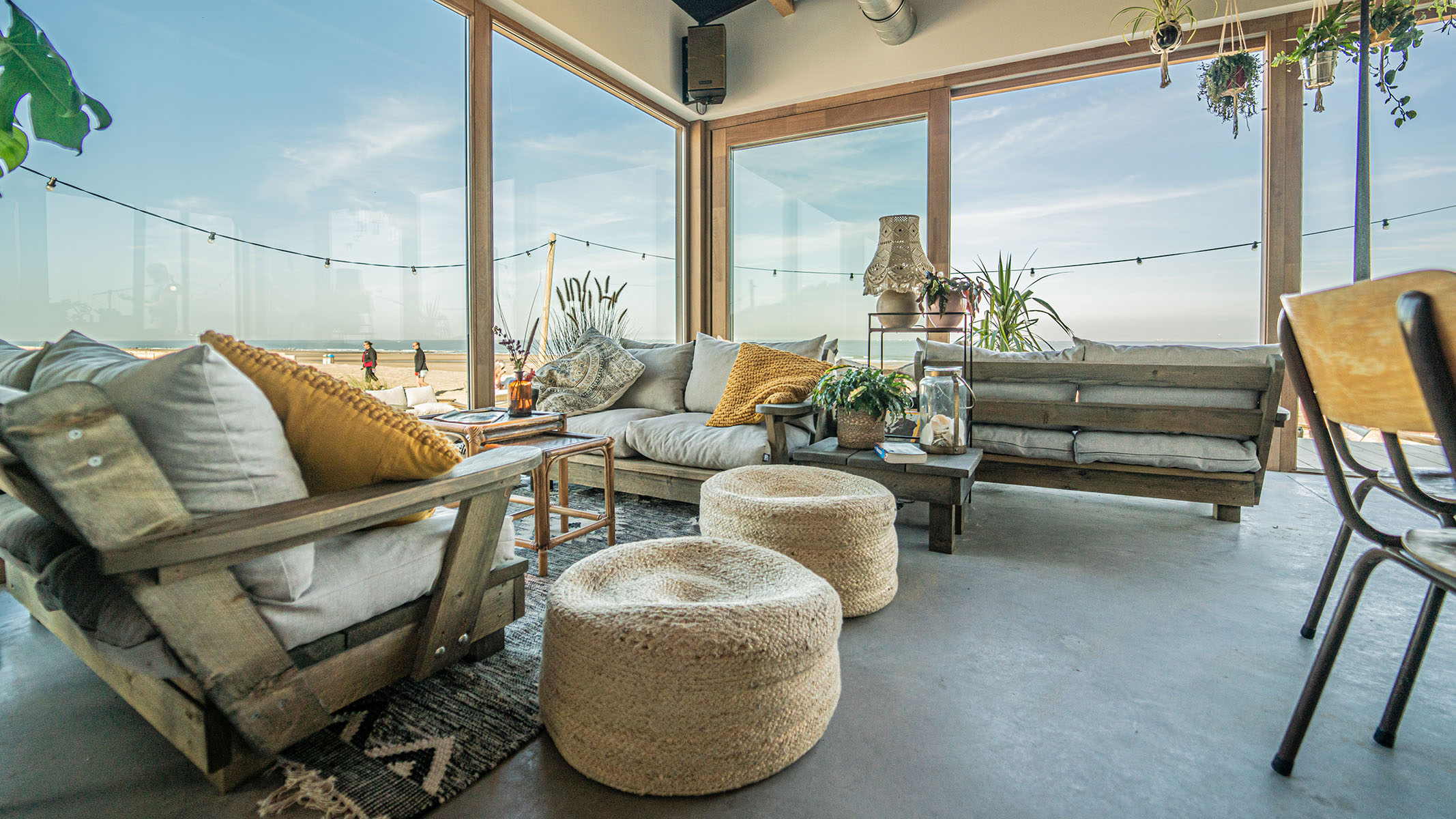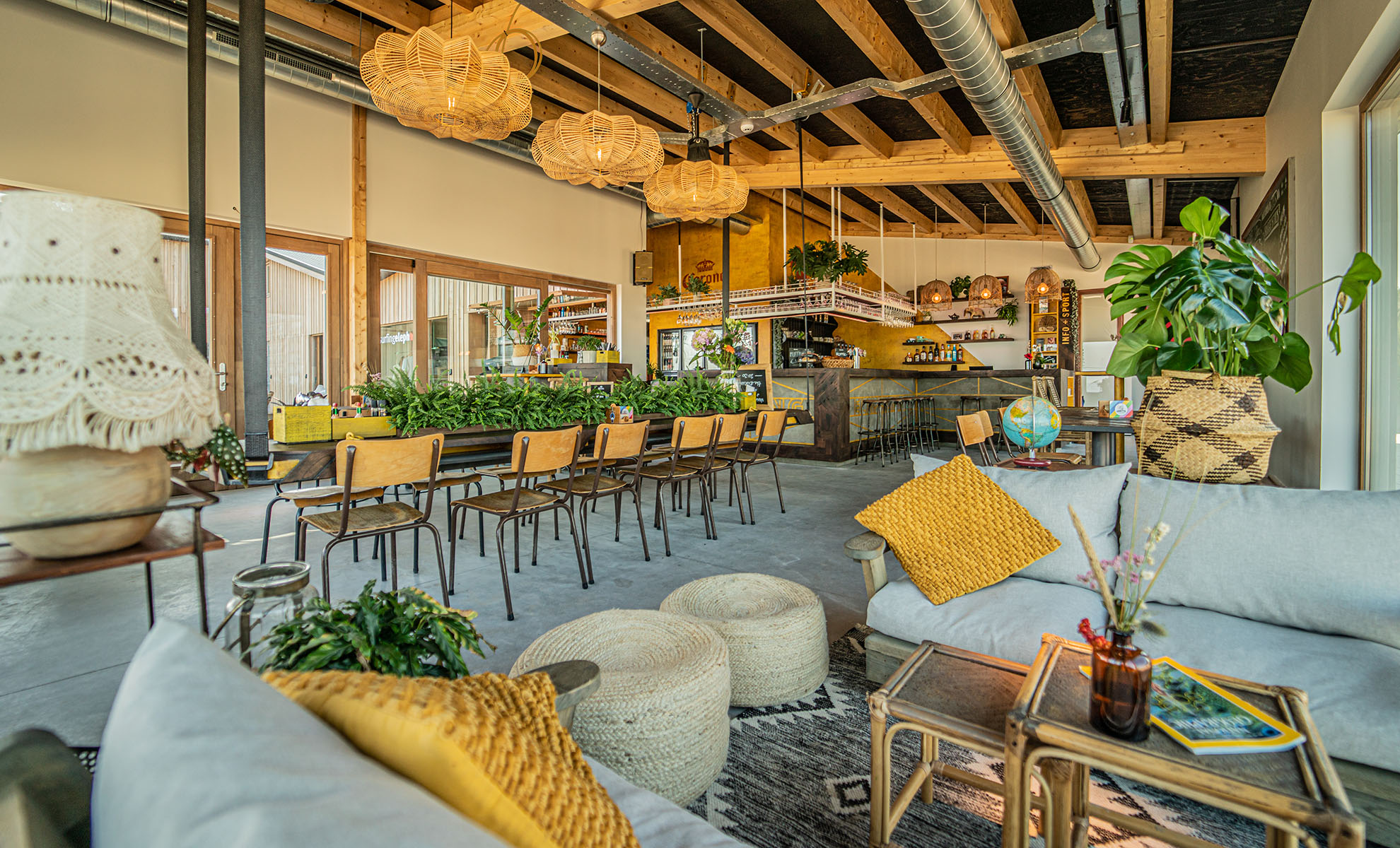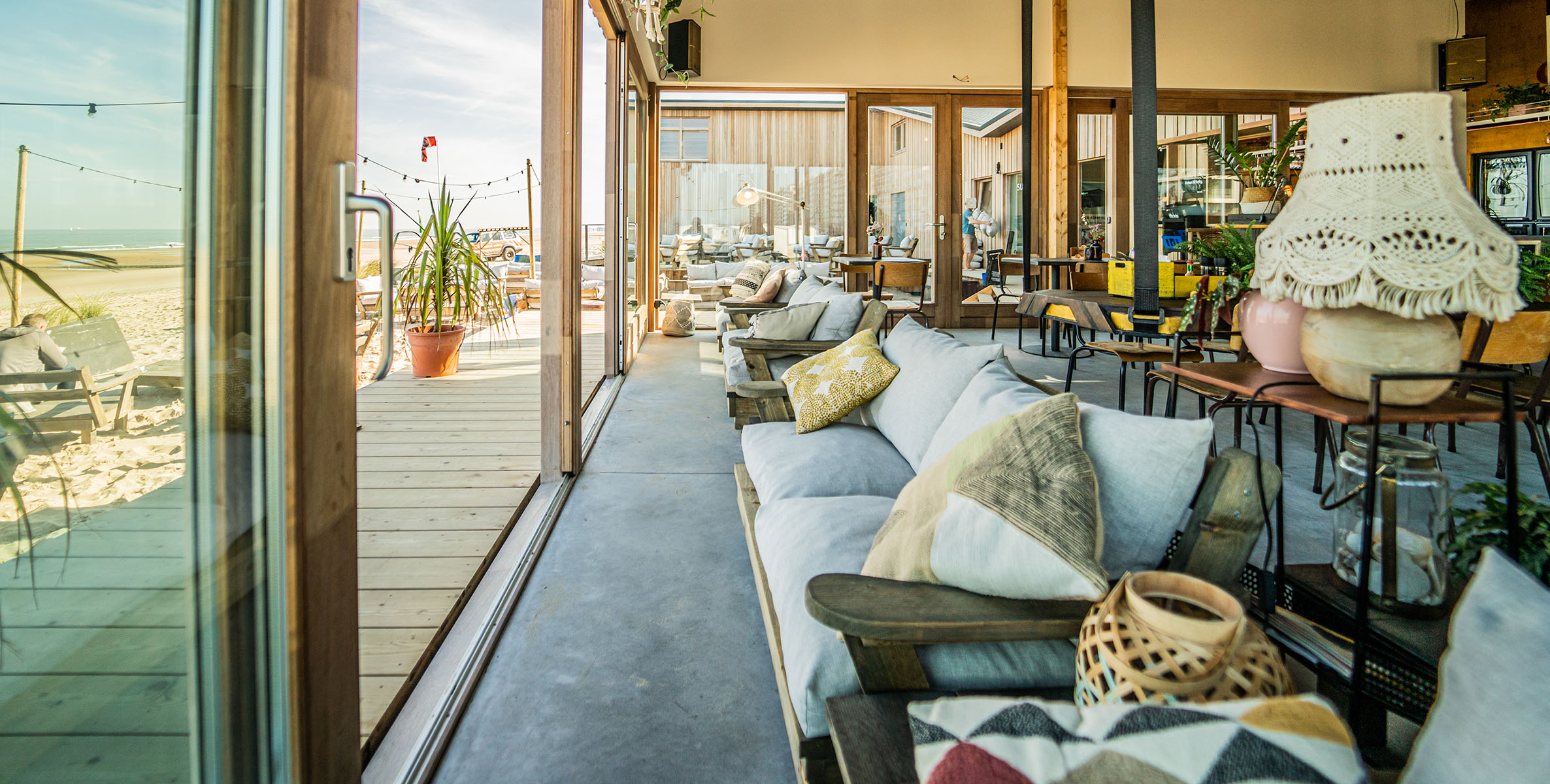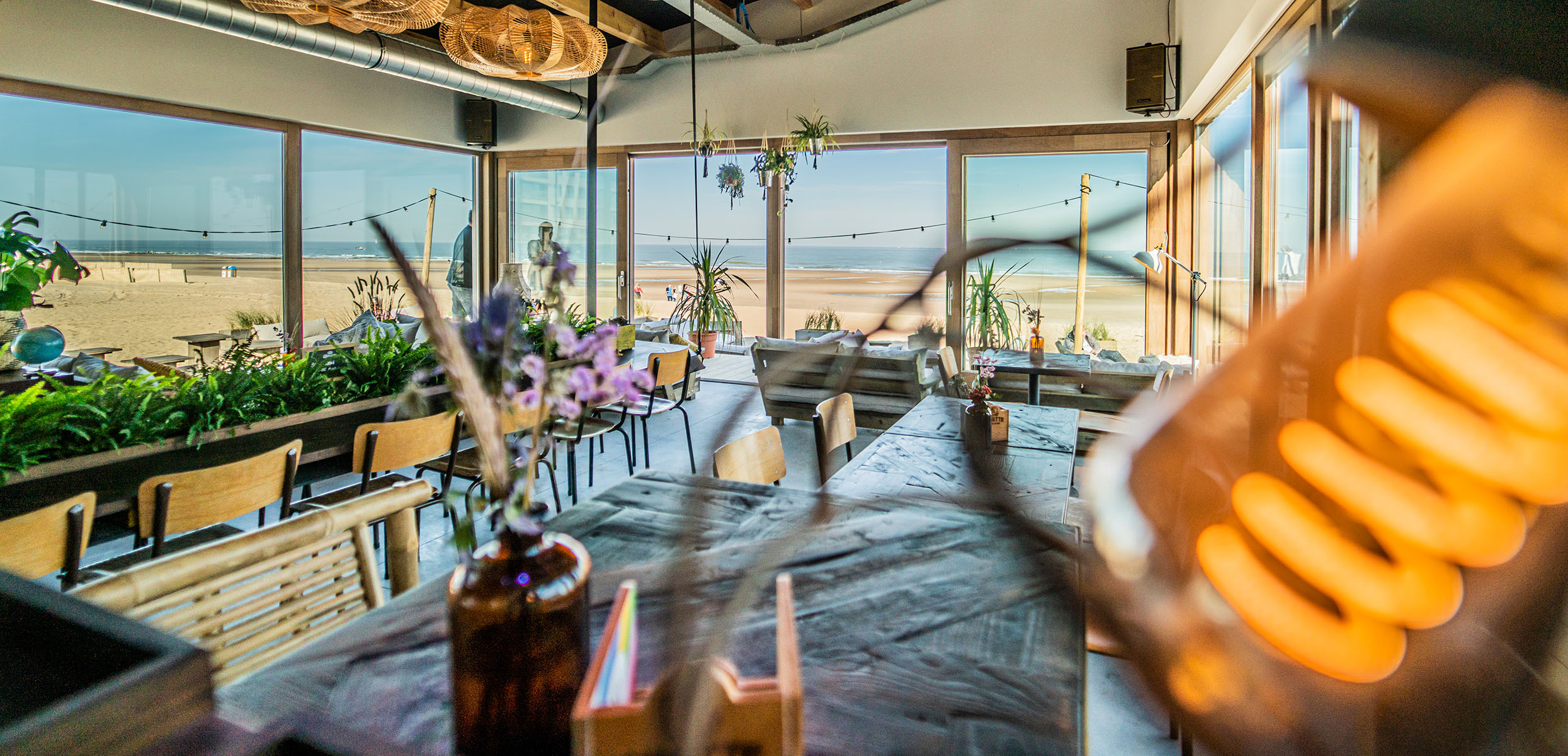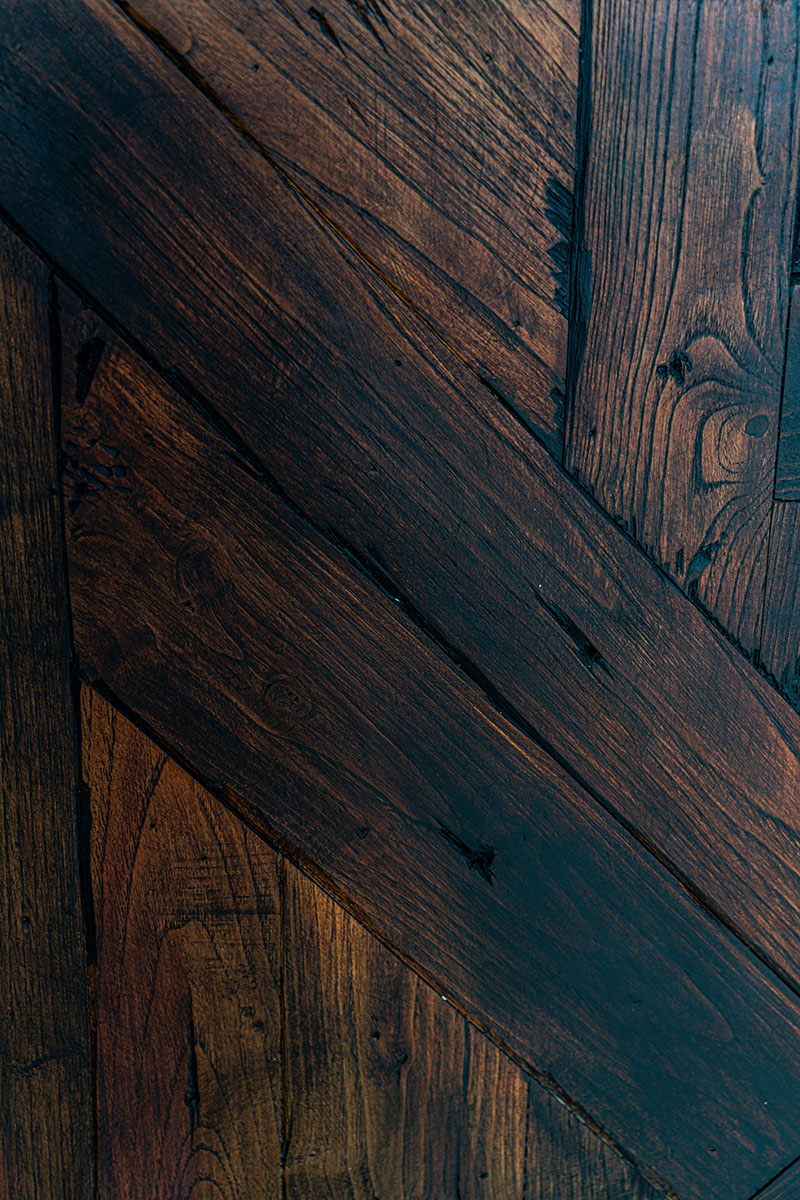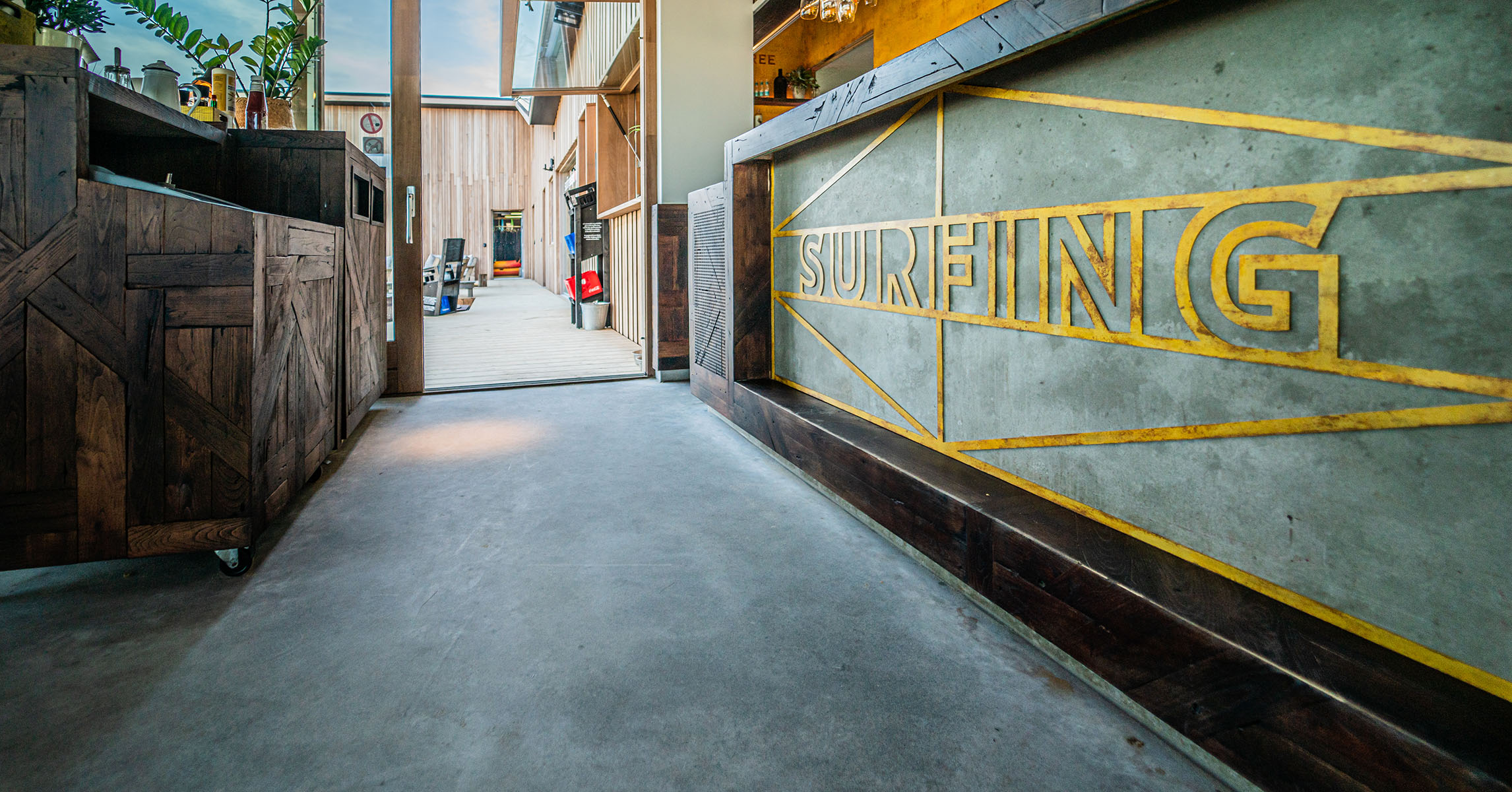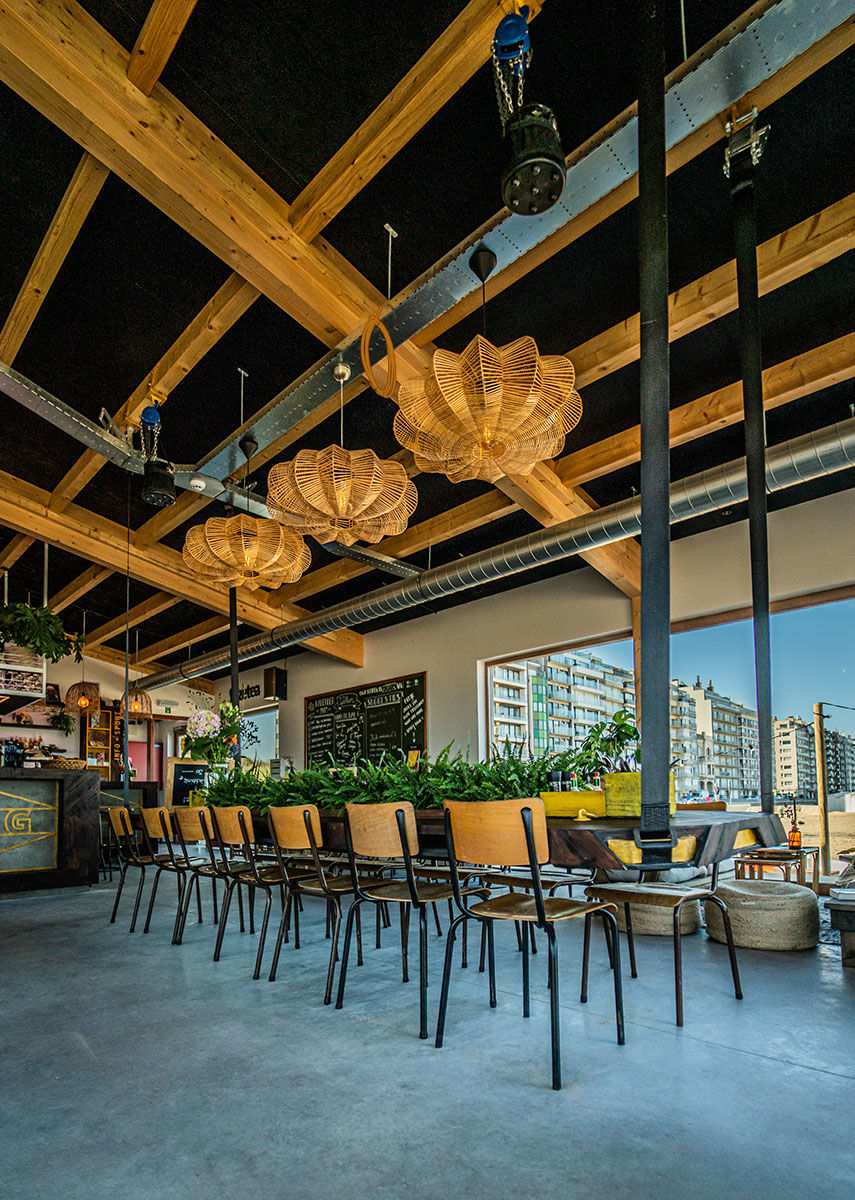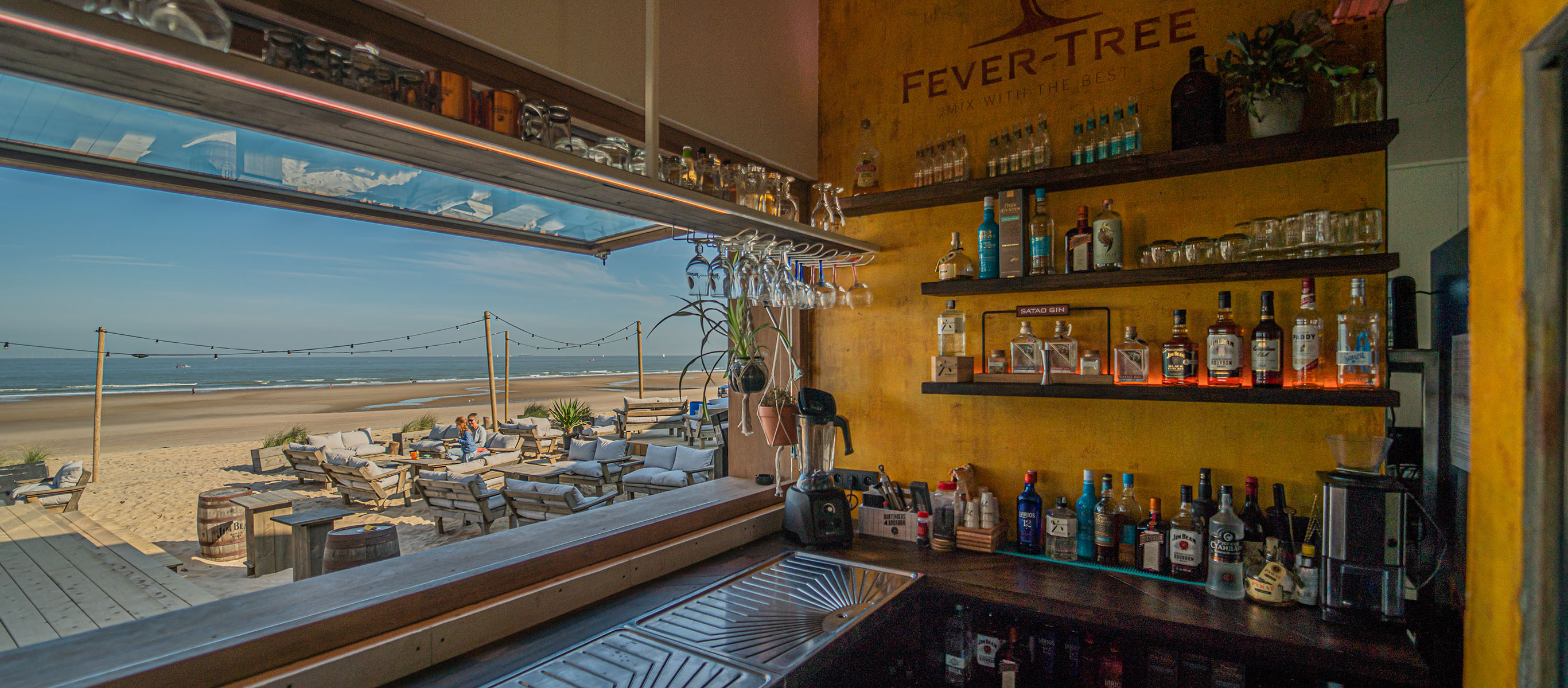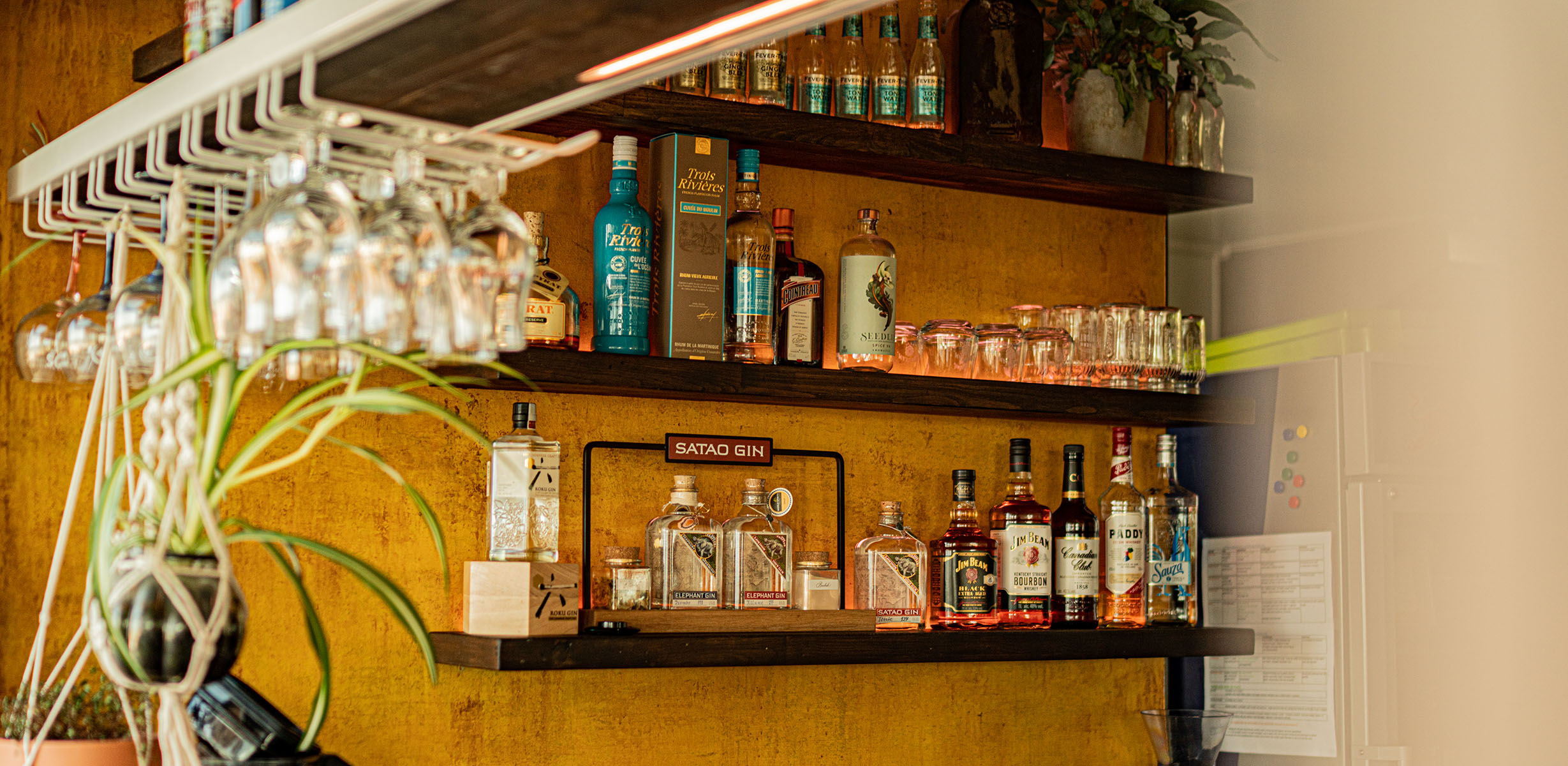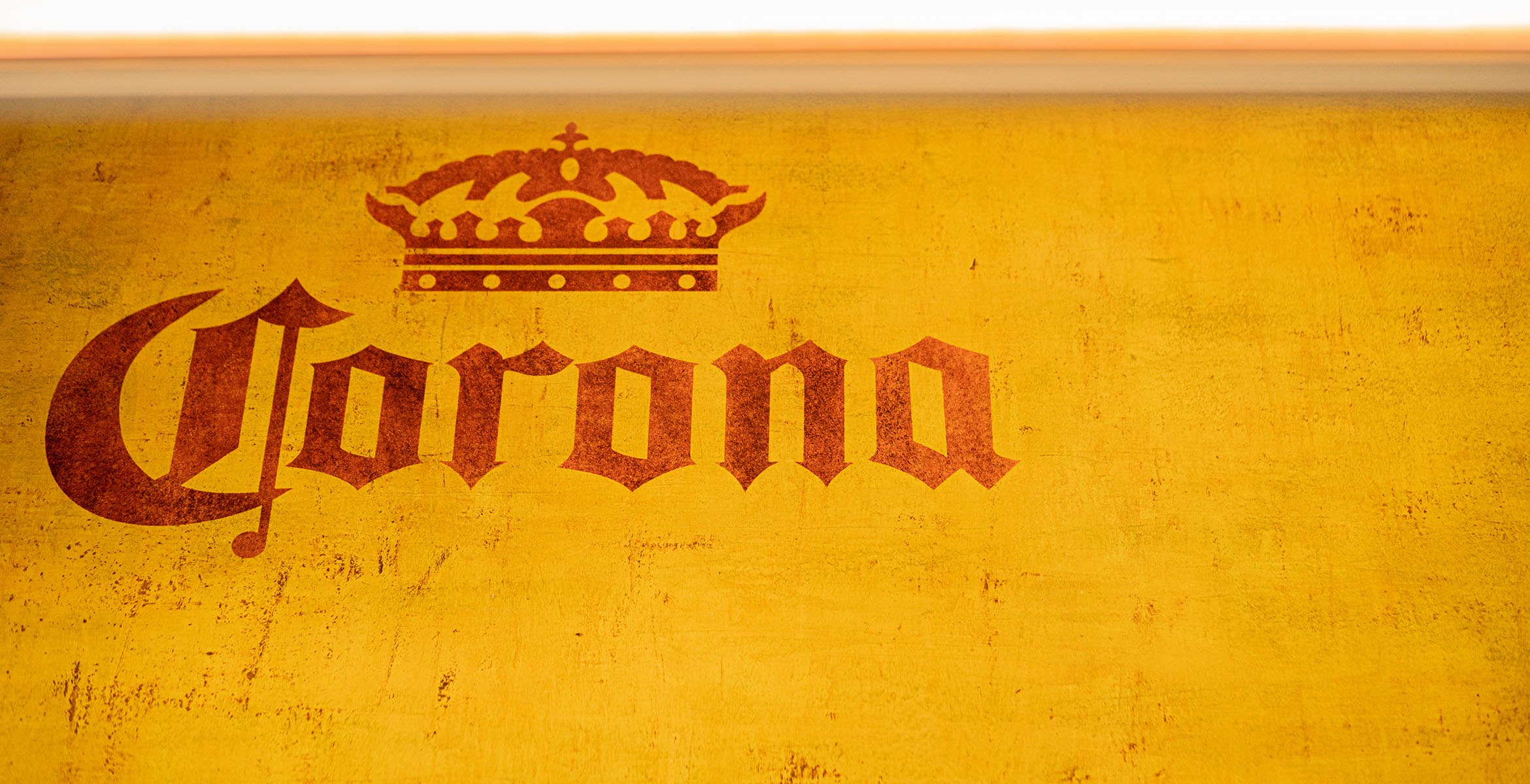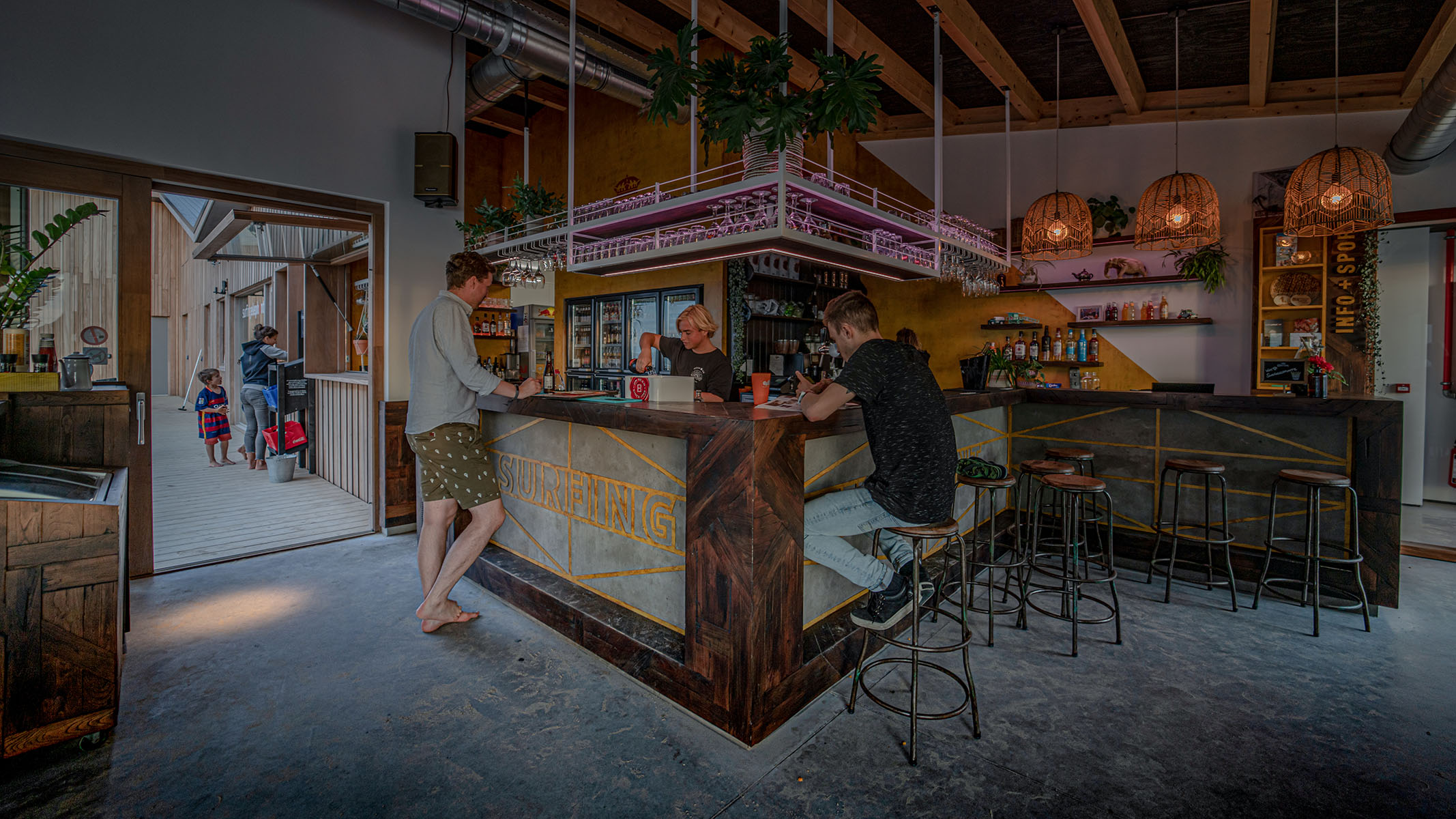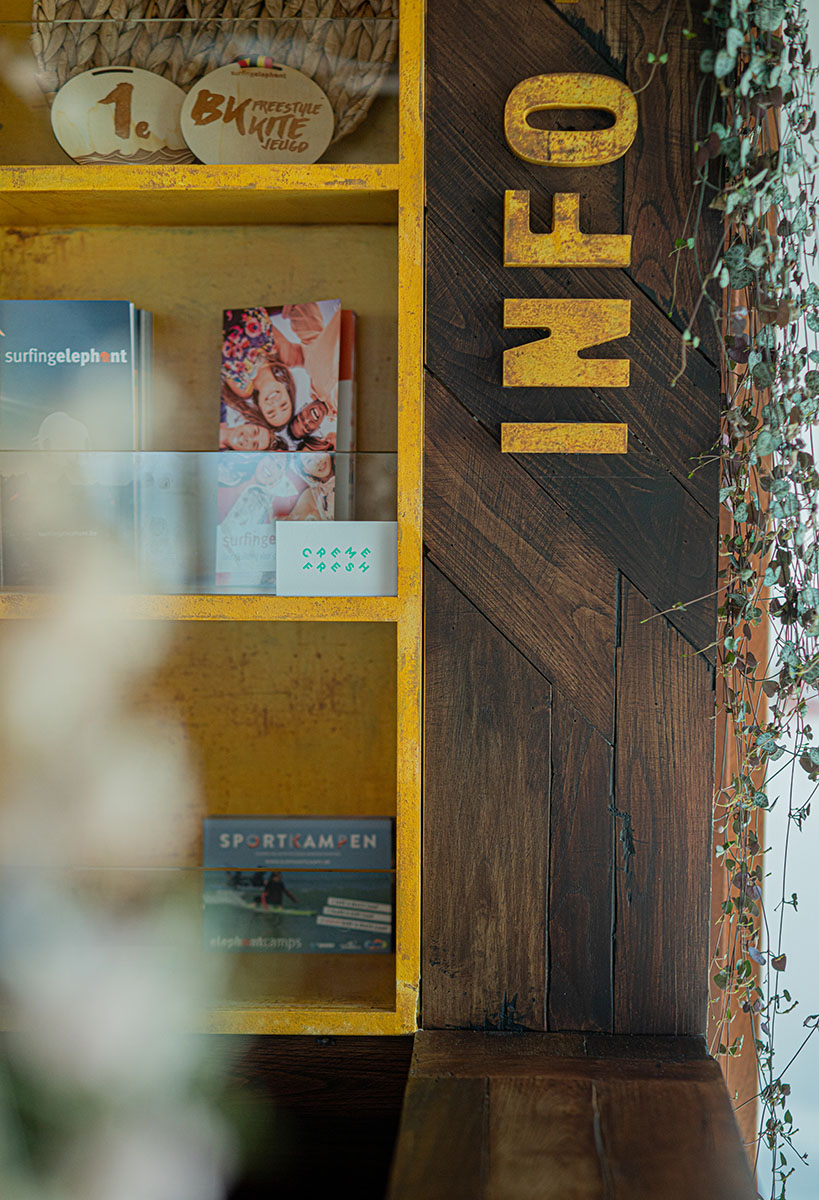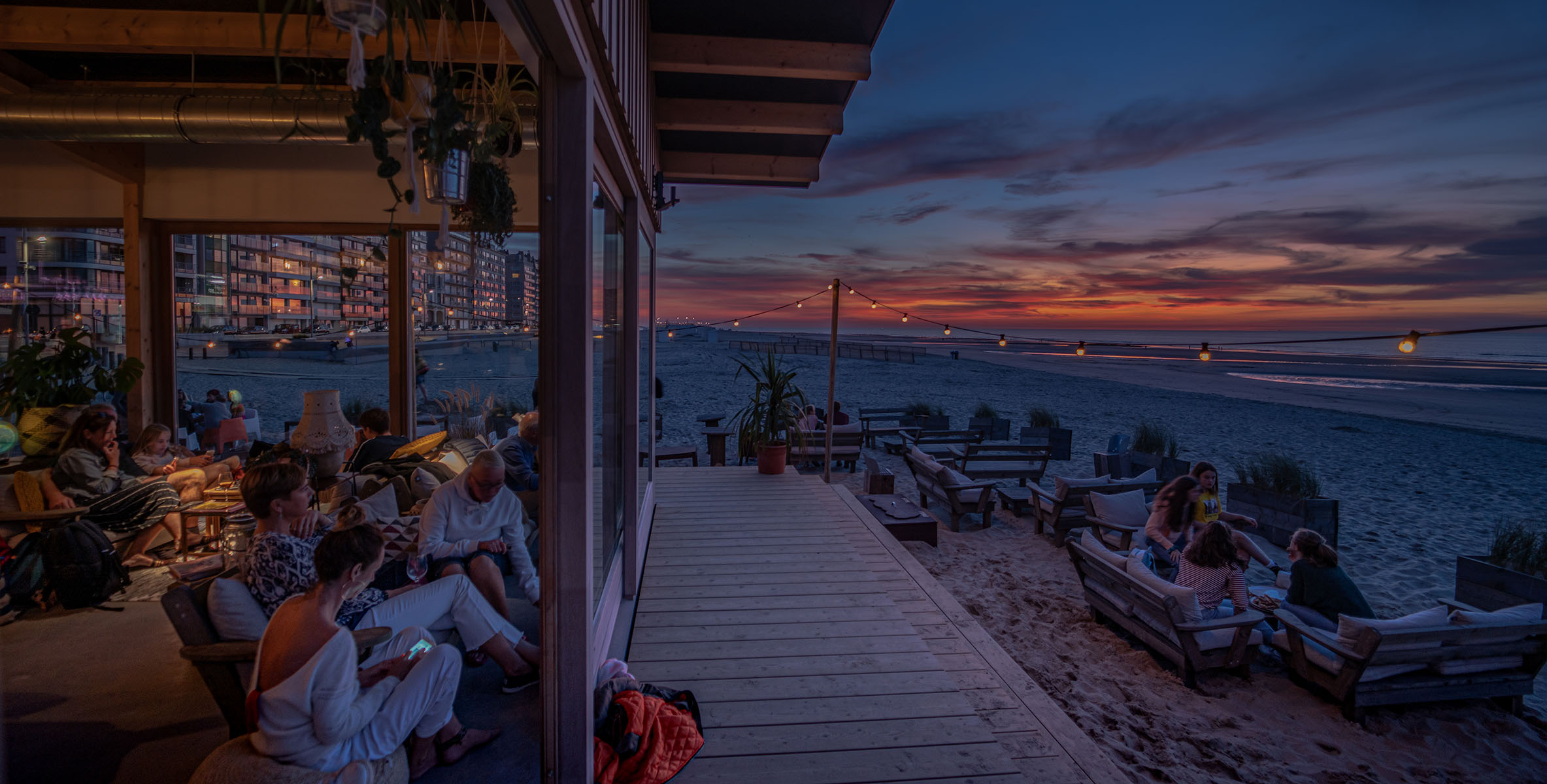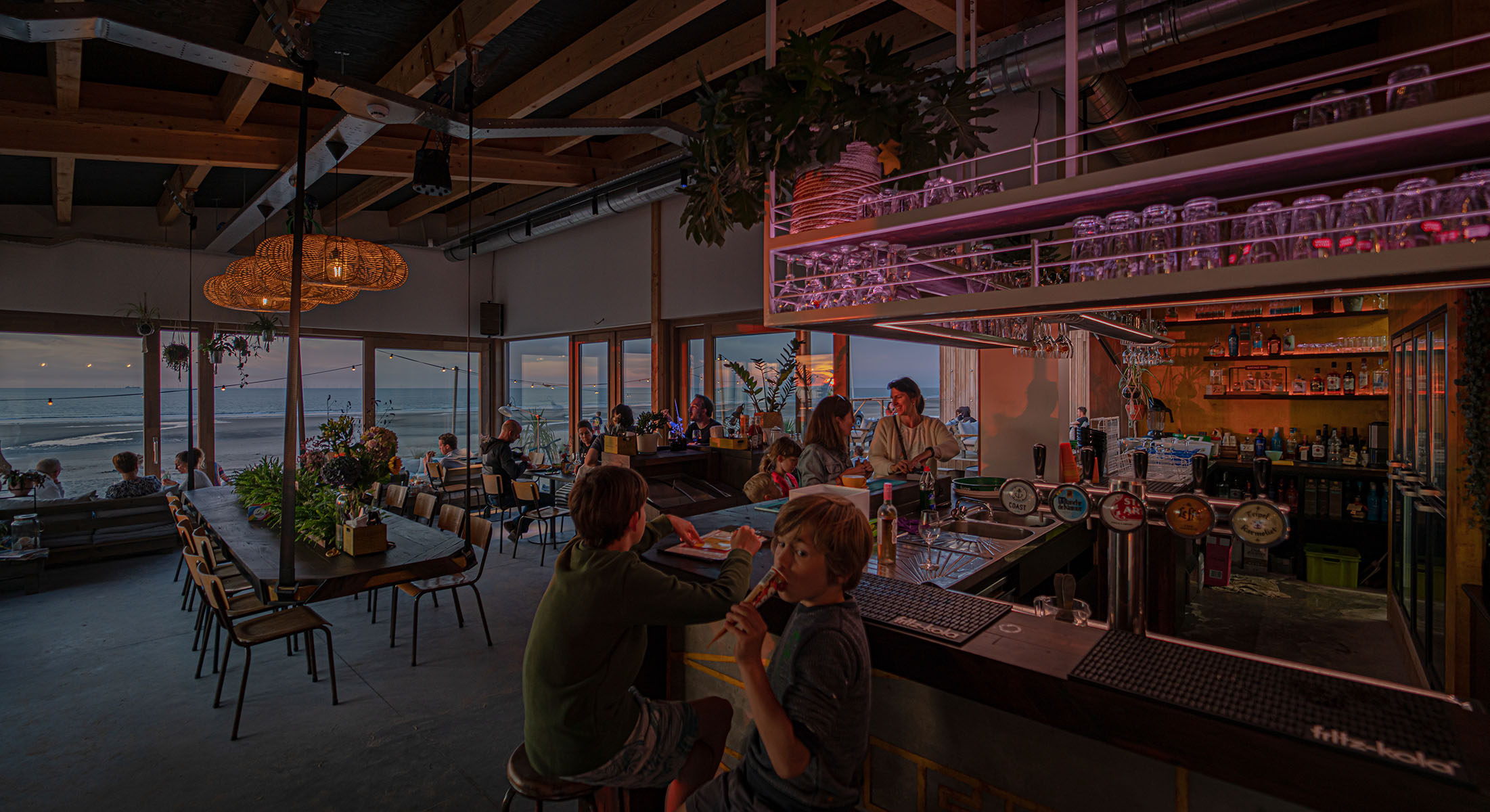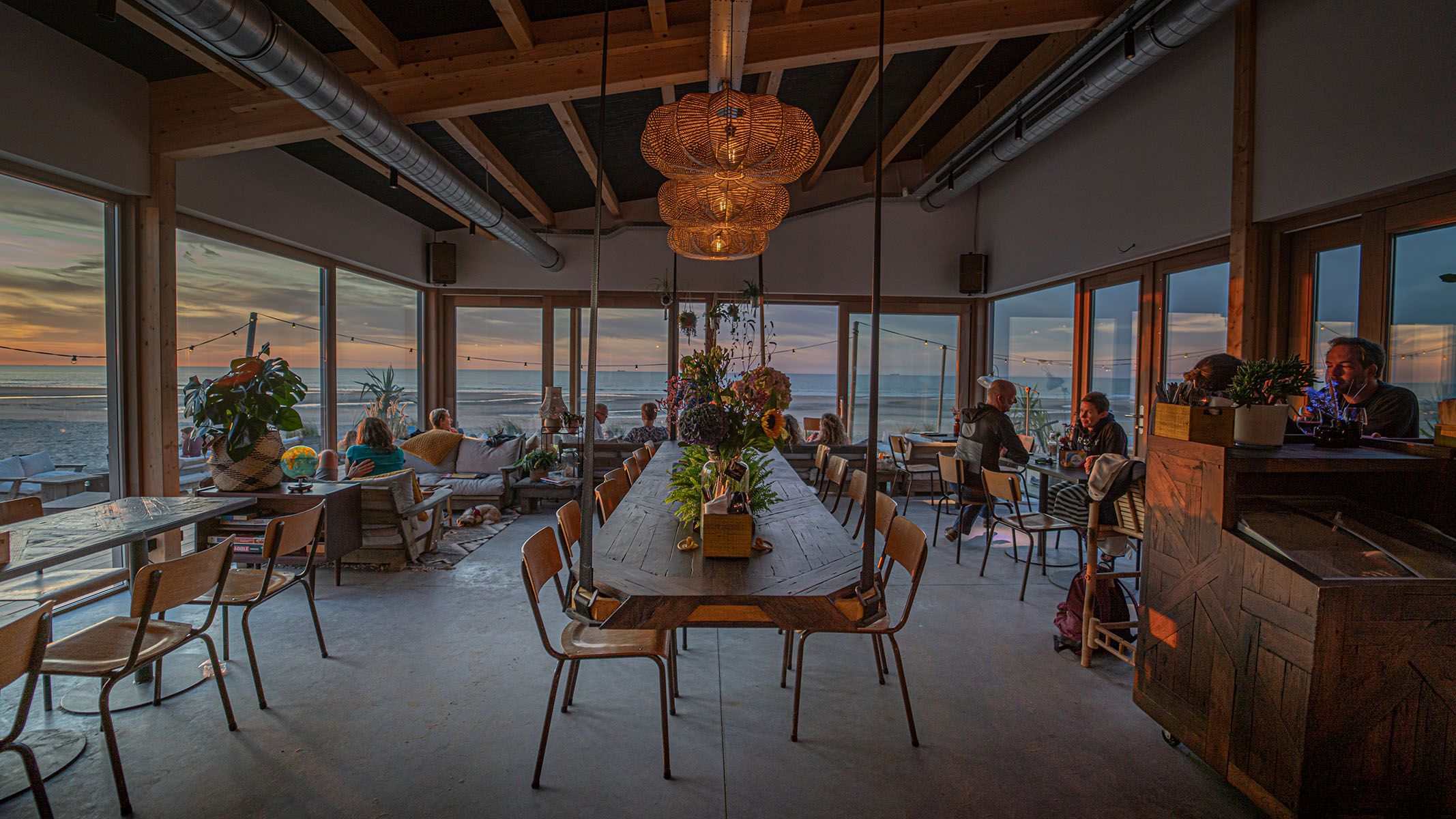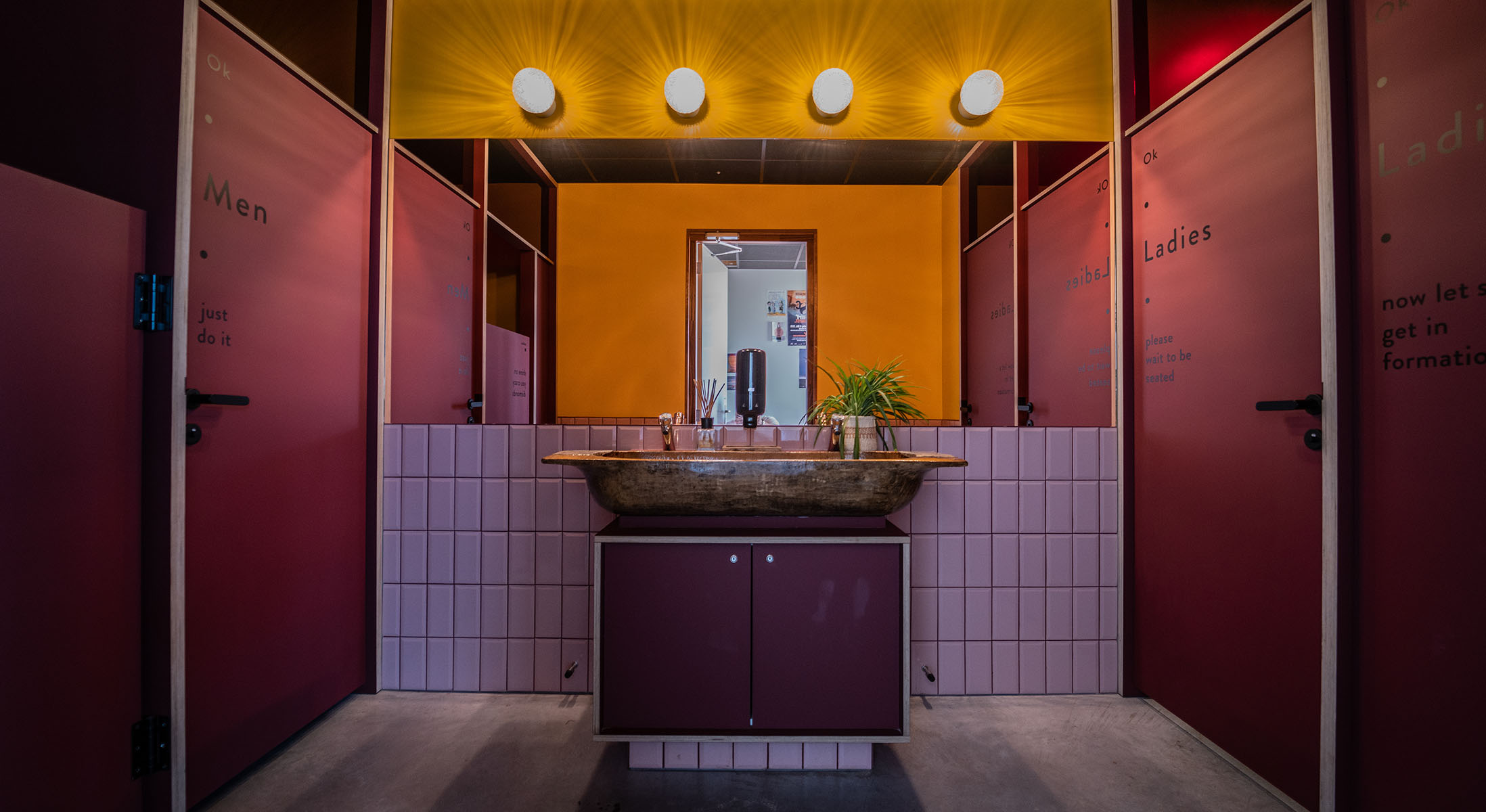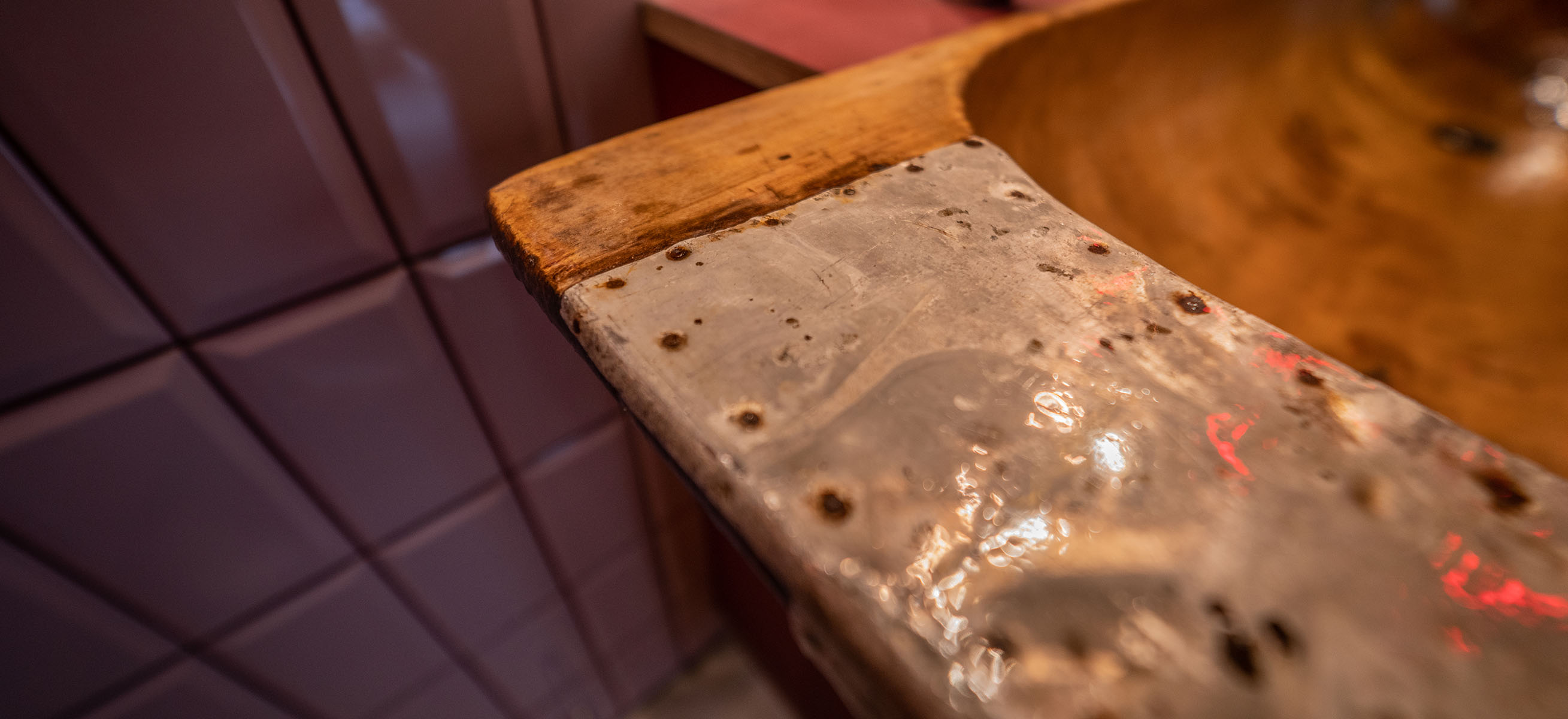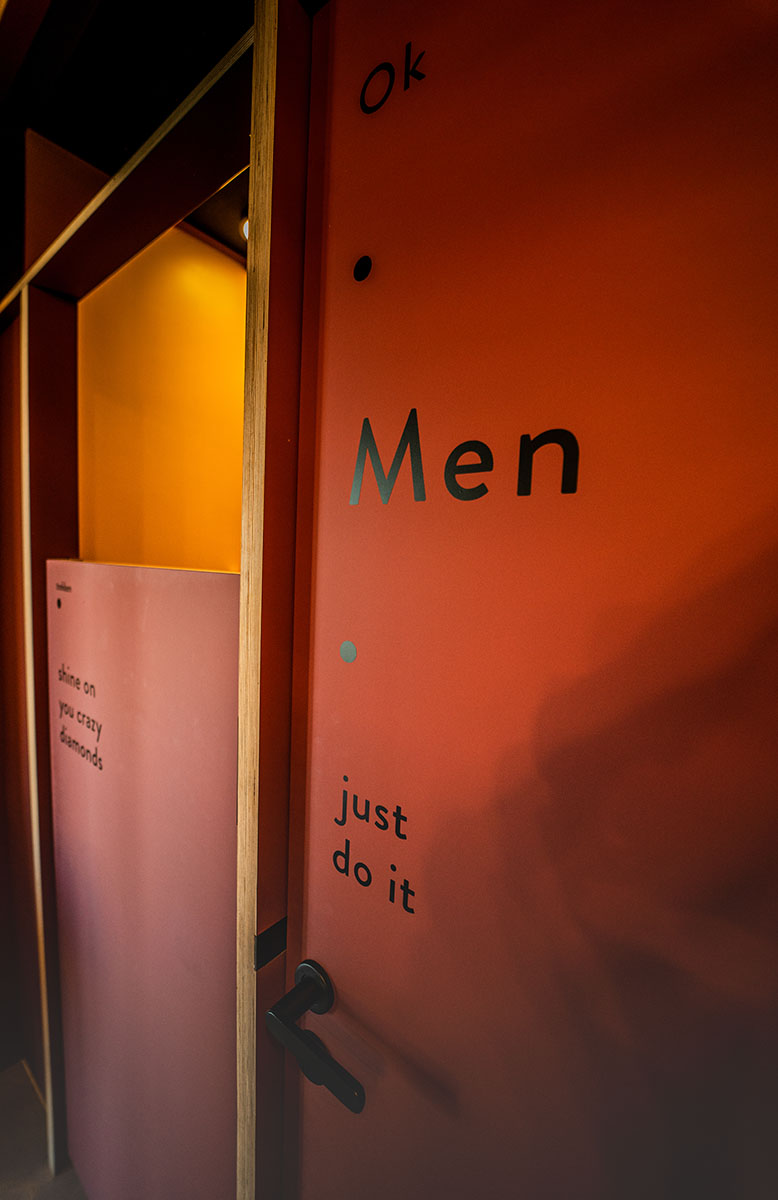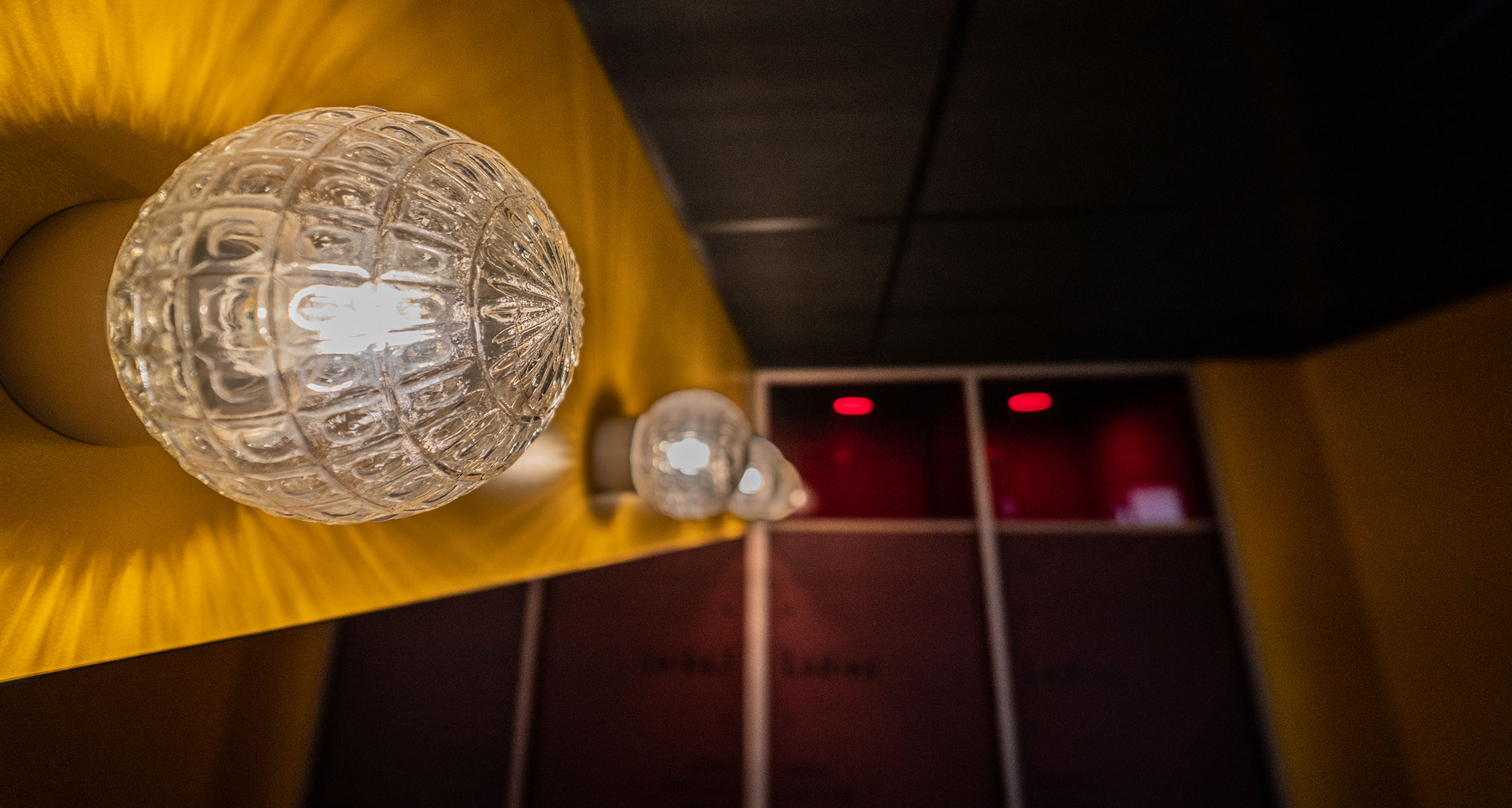 Our aim for Surfing Elephant was to create the feeling that you're on holidays in a warm country. CREMEFRESH designed the interior of the bar (before the building was even there) and the beach terrace. We used a mix and match of industrial, vintage and urban jungle style elements to create this cosy, welcoming, homely feeling. For the toilets we even went for a Caribbean color scheme.

The big window facades give you the impression that you can't feel any closer to the water and sports activities then anywhere else. In the meantime you can stil sit back and relax on the low benches with front row ocean view, sipping form your favorite coffee.

MAIN MATERIALS: stained chestnut planks, viroc concrete, stained metal, aubergine laminat, pink metro tiles, plants, vintage furniture mix.
> DESIGN: CREMEFRESH > build: Bas Temmermans > deco: CREMEFRESH > beach FURNITURE: Rinus.hout > Architect: GW2 architecten
> client: Elephant Events > location: Wenduine > Details: www.surfingelephant.be > Photography: Framed Abroad